WATCH: BTS 'Maknae' Line Supporting Suga's 'D-Day' Concert In South Korea Goes Viral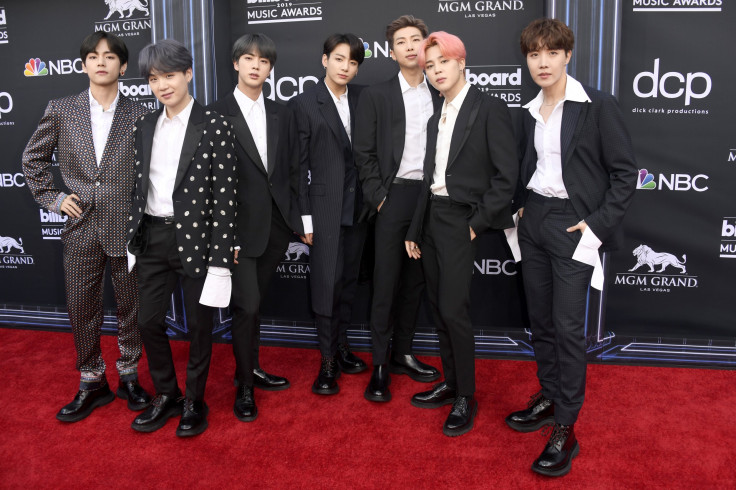 KEY POINTS
Suga concluded his "D-Day" world tour over the weekend with two sold-out shows at Seoul's Jamsil Indoor Stadium
Jimin, V and Jungkook flocked to the stadium to show support for their fellow BTS member
Suga will hold three nights of encore concerts in August
BTS' youngest members joined the thousands of fans who attended Suga's concert in Seoul, South Korea, over the weekend.
Jimin, V and Jungkook — known as the "maknae" line or youngest members of the internationally renowned K-pop group — surprised fans when they appeared at the final show of the 30-year-old South Korean rapper's "D-Day" concert at the Jamsil Indoor Stadium Sunday.
A video, which was uploaded by social media user @meanyoongi0309_ on TikTok, showed that the trio was given a microphone to interact with Suga from afar.
Jimin, V and Jungkook joked around with their "hyung" — which in Korean means "older brother" and is used by males to call older males. The three also cheered on the rapper, telling him "well done" and wishing him good luck.
BTS fans — known as ARMY — couldn't help but gush over the interaction. The video has accumulated more than 1.3 million views and over 337,000 likes as of press time.
"Aww, he [is] so soft with his 'maknae,'" one fan commented, while another said, "The 'maknae' line is so extra always."
"This is so adorable," a third user wrote. "Supportive brothers," another fan said.
"'Maknaes' being proud [of] their Yoongi hyung," another wrote, referring to Suga's real name, Min Yoongi.
"Can't even express how happy I'm feeling seeing them together and happy. Can't wait till 2025 for all ot7 together," a sixth user said.
"I miss them being together [so much]. It's nice to know they are always supporting each other," a seventh user wrote.
After successfully wrapping up his solo tour across cities in the U.S. and Asia, Suga is slated to perform for three nights at Seoul's KSPO Dome from Aug. 4 to 6. The shows will also be streamed live online, and fans from across the globe can tune in to watch his encore concerts.
It is unclear if Suga will be enlisting in South Korea's military following his tour.
Reports have been circulating that RM, Suga, Jimin, V and Jungkook will start their mandatory military service by the end of the year so that all seven BTS members can reunite for a group comeback as soon as possible, according to AllKpop. Jin and J-Hope are currently completing their military service.
The five BTS members and their label BigHit Music have yet to release an official statement regarding their enlistment.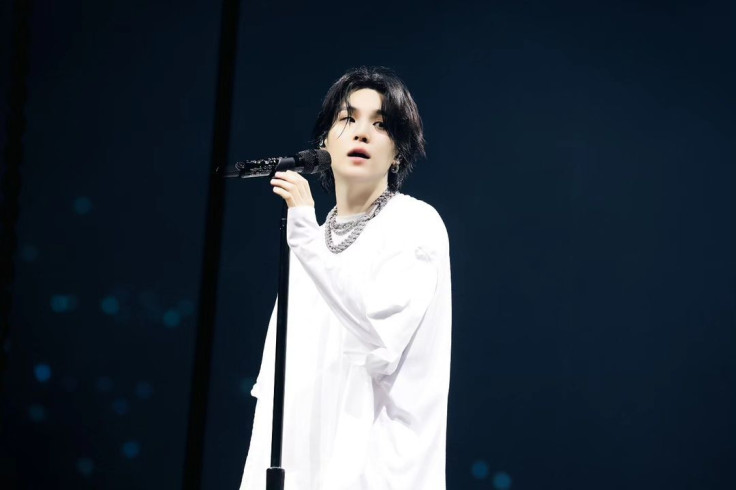 © Copyright IBTimes 2023. All rights reserved.