Here's How BTS Suga Reacted To Stage Equipment Catching Fire During 'D-DAY' Singapore Concert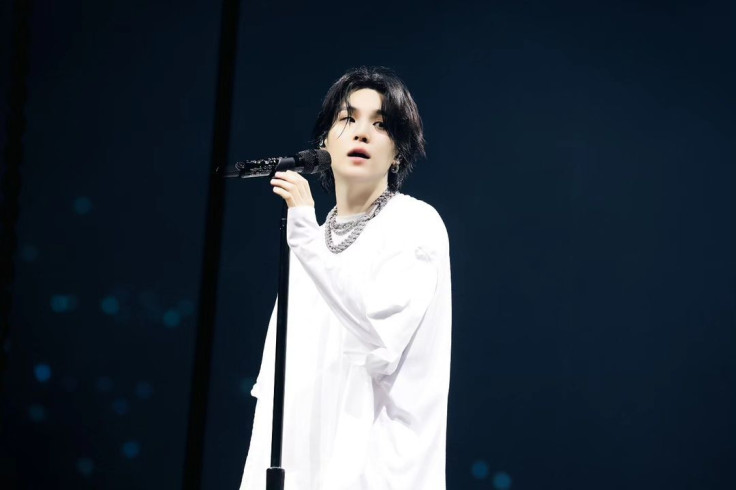 KEY POINTS
Suga performed at the Singapore Indoor Stadium over the weekend
During the show, stage equipment suddenly caught on fire
Suga, however, remained professional and continued to serenade his fans
BTS member Suga proved his professionalism after a piece of equipment caught fire on stage while he was performing during his Singapore "D-DAY" show over the weekend.
On Saturday, thousands of fans flocked to the Singapore Indoor Stadium in Kallang to catch the 30-year-old South Korean artist perform his greatest hits live, including "Haegeum," "Amygdala," "Daechwita," "People Pt.2," and many others.
During his performance of "D-DAY," however, Suga encountered a mishap when a piece of stage equipment burst into flames, as seen in a video uploaded by Twitter fan account @kuyeos.
A staff member was captured running up the stage with a fire extinguisher to put out the fire.
The international superstar remained calm throughout the incident and continued to interact with his fans. He went up to some fans in the audience while serenading them and picked out a phone from the crowd to record himself singing the song.
Clips of the incident went viral on Twitter, and BTS fans — known as ARMY — took to the platform to praise Suga for his professionalism.
"He is such a professional for waiting on the stairs and diverting attention away from what was going on stage," one user wrote.
Another commented, "The stage was on fire, and he just kept rapping 'D-DAY' while someone ran on stage with an extinguisher?? I love him!! He literally was like future's [going] be okay."
"[Oh my gosh], I know we joke that Yoongi's rap is so fast it could start a fire, but I didn't think we were being literal. Also, we love a professional king," a third user said.
"It's the way I didn't notice the stage was on fire RIGHT IN FRONT OF ME [because] that's how amazing Yoongi was last night," a fourth user wrote.
Suga is slated to perform a two-night sold-out show at the Jamsil Indoor Stadium in his home country of South Korea this weekend. It will be his last stop for the "D-DAY" world tour, in support of his solo album of the same name that was released in April.
It is unclear if the singer will enlist in the South Korean military for his mandatory service after the stint. But reports circulated back in December 2022 that he is planning to carry out his duties as a social service agent. His entertainment label, BigHit Music, has not said whether or not Suga will be enlisting soon.
But it was previously reported that RM, Suga, Jimin, Jungkook and V will start their mandatory military service by the end of this year after wrapping up their solo activities. International Business Times could not independently verify this information.
Jin and J-Hope are currently completing their military service.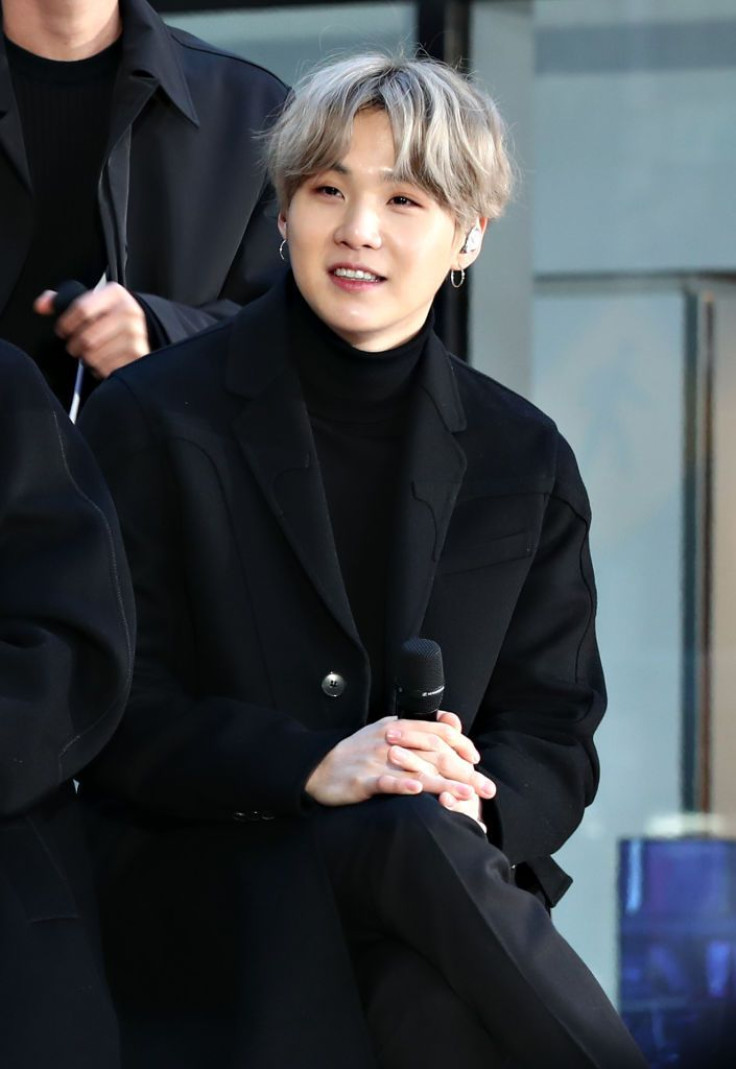 © Copyright IBTimes 2023. All rights reserved.