Watch: Fisherman Films Shark Feeding Frenzy On Whale Carcass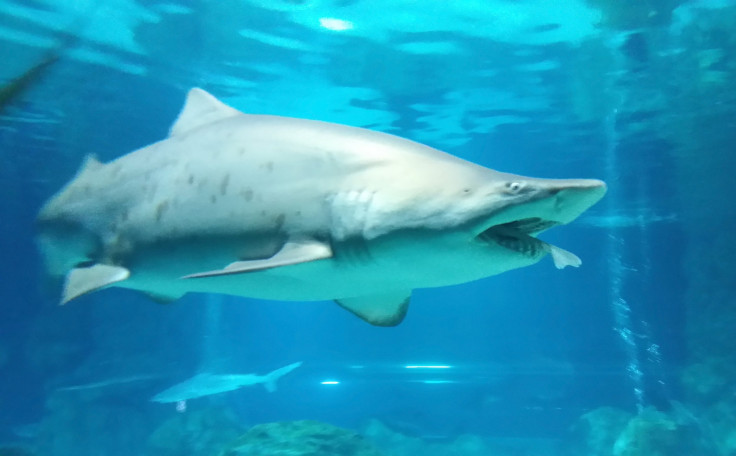 A crayfisherman filmed a video Sunday of a group of sharks feeding on a whale carcass off the Western Australia coast. In the clip, nearly eight tiger sharks can be seen approaching the dead whale and swimming around it. The sharks were filmed continuously biting into the carcass as they ignored the crayfisherman's nearby boat.
Barry Watkins, the crayfisherman who recorded the footage, claimed the feeding incident was "close to home" because his father died in a deadly shark attack when he was 6 years old. Watkins' father, John Leith, was spearfishing with his now-stepfather Trevor Watkins when the attack occurred. Leith acquired several fatal injuries from the incident, including shark bites on his groin.
Barry Watkins claimed to have "really enjoyed" witnessing Sunday's feeding incident, despite the previous attack his father had suffered in 1976.
"We saw a white hump in the water — it looked like an overturned boat or upside down whale," Watkins said Monday to Australian news outlet WAToday.com, which obtained the video footage. "It was awesome to see them feeding, I really enjoyed it — everyone was really excited."
"[The sharks] weren't aggressive, they were just mooching around. They were probably full and just grazing," Watkins added.
Research has indicated that sharks are always motivated to eat — even if they're full — and will generally feed in groups. This practice isn't uncommon, with this type of behavior being a sign that an ecosystem is "extremely healthy," according to a 2015 report from Sharksider.com.
Sharks, for the most part, feed on an assortment of sea animals. Fish, crustaceans and squid are typically readily available. However, feeding options aren't limited to these as sharks have also resorted to eating larger prey.
"There are many factors that play into where and what a shark eats," Discovery reports. "Aside from geographic location, the varying levels of the sea and aquatic life found in certain areas affect the kind of food that's available."
© Copyright IBTimes 2023. All rights reserved.