WATCH: 'GOT' Star Kit Harington Booted From NYC Bar For Drunken Behavior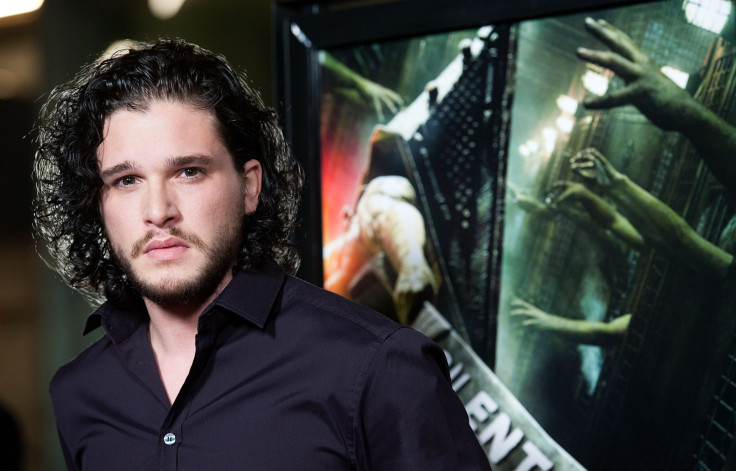 "Game of Thrones" star Kit Harington was dragged out of a bar in New York City on Friday, Jan. 5, for being drunk and disorderly.
The "Game of Thrones" actor, 31, can be seen in a video obtained by TMZ arguing with bystanders while attempting to play a game of pool at the NYC bar Barfly in Manhattan's Gramercy Park area.
In the video, the British actor appeared to be disruptive while pushing people away from him and leaning against a pool table.
According to TMZ, he was drunk and disorderly as he banged on the table and got in people's faces. Harington was asked to leave the bar and he left but then he came back in and had to be physically removed by bouncers present at the scene.
In the video, the actor appeared to be trying to gather his coat at one point but only succeeded in ticking off other patrons.
The context of the dispute has not been revealed yet. An eyewitness reportedly told TMZ that Harington was asked to leave but staggered back into the Third Avenue sports bar before being dragged out.
In one part of the video, a woman is heard scolding Harington, "say excuse me," as he tries to push past her, she chides him after he grabs her arm.
Harington is reportedly in the city with his fiancée and former "GOT" co-star Rose Leslie. He also stars in the new miniseries "Gunpowder" on HBO.
Harington rose to fame as fan favorite for his character "Jon Snow" on the extensively popular fantasy drama "Game of Thrones," which HBO recently announced would return for its eighth and final season next year.
The British actor is also reportedly one of the highest paid actors on television, making $500,000 an episode, according to New York Daily News.
Harington has been chosen to be a presenter at Sunday's Golden Globes alongside his "GOT" co-star Emilia Clarke, according to an Instagram post from the Hollywood Foreign Press.
© Copyright IBTimes 2023. All rights reserved.
FOLLOW MORE IBT NEWS ON THE BELOW CHANNELS