Watch Live: Orbital ATK, NASA, Launch Resupply To Space Station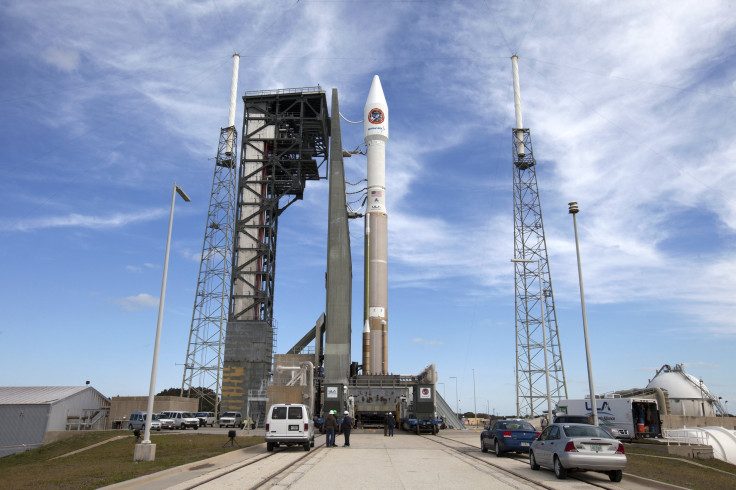 A resupply mission is headed for the International Space Station this weekend. The more than 7,000 pound payload is scheduled to launch from the Wallops Flight Facility in Virginia early Saturday morning. The launch is scheduled for 7:37 a.m. EST weather and conditions permitting.
The load will be launched by the company Orbital ATK on one of its Cygnus spacecraft and will reach orbit to meet up with the ISS orbiting the Earth about 200 miles above the planet. That heavy payload contains supplies, food, equipment and research for the crew members on the ISS to use over the coming months.
That research includes investigations into bacterial antibiotic resistance in space, something that is important for the health of astronauts now and in the future. The results may end up revealing information that could lead to the development of proper dosage and treatments for astronaut health, according to NASA. Another piece of research that will be delivered to help astronauts prepare for the future of space travel has to do with long-distance communication. The Integrated Solar Array and Reflectarray Antenna is a hybrid solar panel and solar antenna for communication over far away spaces. These two pieces of research and technology are just a couple that will be sent up of many, including two student experiments.
There are several ways that those interested in viewing the launch can see it. The first and most reliable and accessible way is via a live stream that will be available online as well as at the bottom of this article. The stream will be available on NASA's website, YouTube channel and the UStream for Wallops. The coverage of the launch will begin around 1:15 a.m. on the Ustream channel, but not until 7 a.m. EST on NASA's channels.
Viewers are also invited to visit the Wallops facility in Virginia to see the launch live and in person. The visitor center is set to open at 3:30 a.m. EST on Saturday. The visitor center sits about four miles from the actual launch pads and there's a clear view of the launch from the ground to the sky. There are bleachers as well as an open field for visitors to view the launch from.
Lastly, if you're somewhere along the East Coast of the United States during the launch, you might be able to see the rocket heading for the station after it launches from Wallops, if the weather works in your favor. The launch is set to occur at 7:37 a.m. so it will be the early morning hours when the sun isn't that bright yet.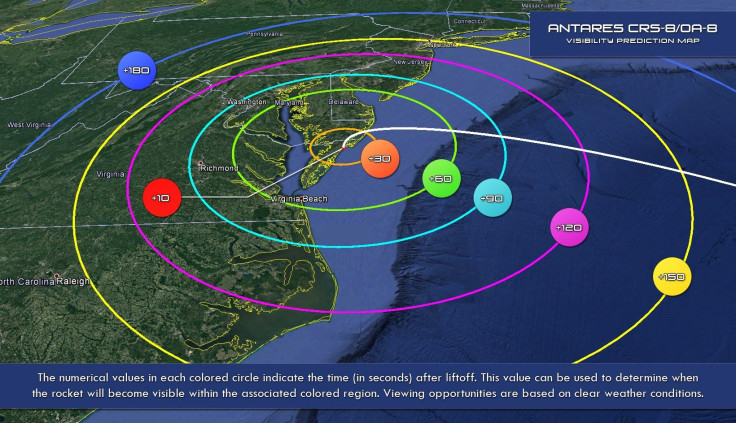 Watch the Orbital ATK resupply mission to the International Space Station live here:
© Copyright IBTimes 2023. All rights reserved.
FOLLOW MORE IBT NEWS ON THE BELOW CHANNELS