WATCH: McDonald's Refuses To Serve Woman Because She Is A Muslim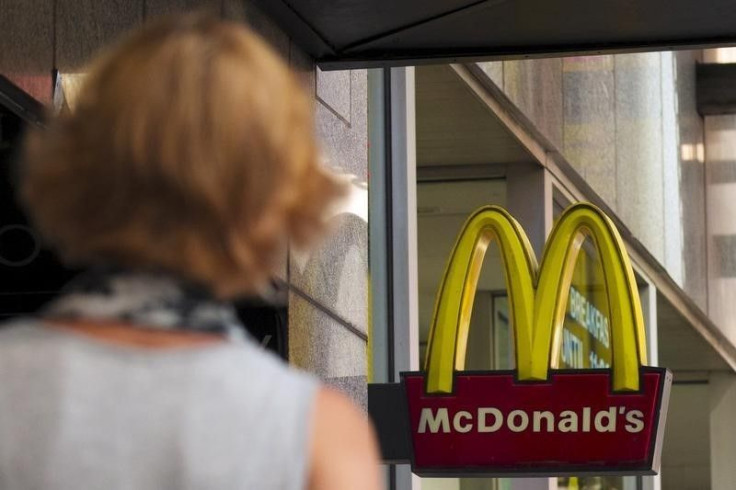 A 19-year-old woman claimed she was refused entry at a McDonald's restaurant in London because she was wearing a hijab.
The woman said she had visited the McDonald's restaurant on Seven Sister's road in Holloway, North London.
The woman recorded the entire incident on her camera and uploaded it to social media. In the footage, the woman can be heard arguing with the security guard of the restaurant when he stops her from standing in the queue.
The woman can be heard asking the security guard as to why she cannot stand in the queue, to which he replies: "It's just a matter of taking it off.
The woman then responds saying: "It's not just a matter of taking it off. I wear this for religious reasons and I'm not ashamed of it, and I will stand in line and I will get the food I want because this isn't okay."
As the woman and the security guard argue, another woman standing in the queue intervenes and comes to the victim's rescue. However, the guard tells her: "It's none of your business."
The woman then loses her temper and tells the guard "this is f------ ridiculous." At the same time, a staff member asks the woman to stop filming and asks her not to be rude.
Eventually, the McDonald's staff agrees to serve the woman when she snaps at them saying "I don't want anything anymore."
The Independent had contacted McDonald's regarding the incident to which they responded via email.
"McDonald's has no policy which restricts or prevents anyone wearing a hijab, or any other religious attire, from entering our restaurants. We welcome customers of all faiths and sincerely apologize for this situation. We are taking this matter very seriously and are addressing the situation with the individuals involved; the security guard, from a third party company, has been suspended," it read.
The woman, who refused to be named, told the Guardian: "I thought, it's finally happening to me like it has to so many hijabis. It didn't feel real because I had seen so many videos like this and it was finally happening to me in real life. I was in so much disbelief."
© Copyright IBTimes 2023. All rights reserved.