Watch As Meri Brown Considers 'Moving On' Apart From 'Sister Wives' Family
Their move to Flagstaff is a major point of contention for the Brown family, and it appears it may have almost led to a huge split for the stars of "Sister Wives."
In a preview clip for the newest Season 8 episode, Kody, Robyn, Janelle, Christine and Meri all sit down to once again discuss the idea of moving the family to Flagstaff, Arizona. While Meri had previously seemed okay with the idea and even toured a property with Kody that she seemed to like, she seems to have some reservations now, and those aren't sitting well with Kody and the rest of the family.
"We're begging you to tell us, is it still okay?" Kody asks her in the clip.
"You want me to be honest?" a teary-eyed Meri asks.
Meri may reveal that she has some issue with the move now, or perhaps the property they are planning on buying to build their homes on, and when Kody expresses that he feels she isn't interested in the move, she appears to accept that the family may leave without her.
"It feels like we're moving on without you," Kody says.
"Whatever," Meri replies.
However, if the conversation is earlier on, it appears she will eventually come around, as the entire family then takes a trip to Flagstaff together to look at a new home. Of course, everyone is stunned when they arrive and learn that the ground they're standing on may not be very sanitary due to a plague that local prairie dogs are dealing with.
"I don't know if we want them playing in it because the prairie dogs have plague," Shelbi, a property consultant tells Christine in the clip.
However, it appears that despite the risk, the family seems content with the land and wants to build there, as Christine relays that she isn't as concerned about it.
"Shelbi is telling me that you need to get the kids out of the dirt because the prairie dogs, they have plague, and Truely is, I think, eating it. She's in it," she says in an interview portion. "And I mean, that's a huge warning signal isn't it? Coyote Pass, and we can't play in the dirt because the prairie dogs, they carry a disease? I don't know if I believe any of this. Shelby says it is serious, but I still want to move there."
"Sister Wives" airs Sundays at 8 p.m. EST on TLC.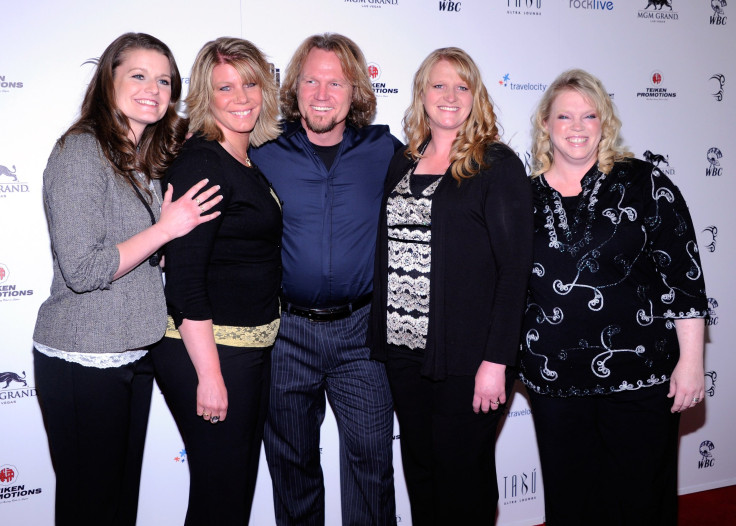 © Copyright IBTimes 2023. All rights reserved.