WATCH: Mom Captures Daughter's First-Day-Of-School Meltdown In Viral Video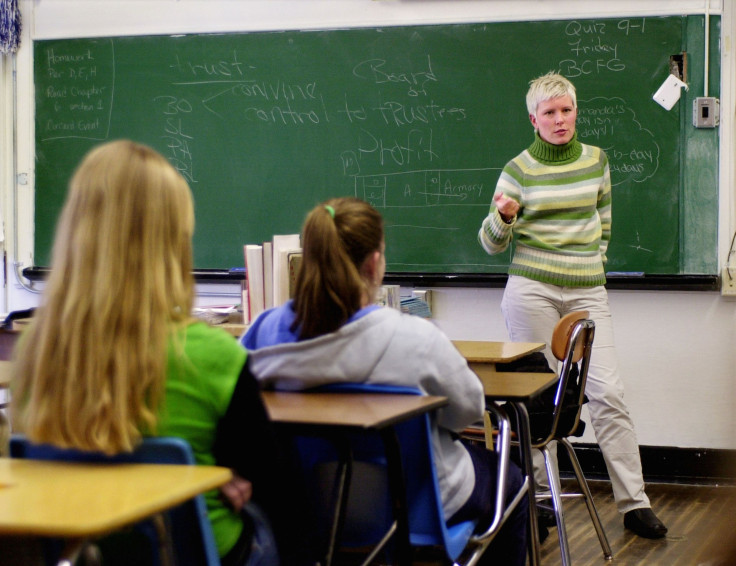 Not to be confused with the teenage-version of "Keeping Up With The Kardashians," a viral Facebook video captures the meltdown of a freshman student, J'ia Gladney, 14, on the first day of the high school. Her mother Crystal Alexander recorded the tantrums when the girl was trying hard to convince her that she wanted to skip school. The video published on Facebook on Aug. 28 has garnered more than seven million views.
A clearly nervous Gladney can be seen telling her mother, who is driving her to school, to take her back home. When her mother refuses to do that, the teenager says she is going to start crying and ruin her makeup.
As the mother-daughter duo approach the school and discover the entrance to the building is on the other side, they realize they have to go back the way where they came from. Gladney's anxiety shoots through the roof and she begins screaming at Alexander, accusing her mother of ruining her first day.
First day of school often freaks out children for various reasons. In the video, the teenage girl shares her insecurities as she says she would not be able to locate her classroom or make any new friends. At one point, she also requests her mother to accompany her inside the building. But her mother declines her request. "Ask a teacher!" says Alexander when Gladney tells her that she is definitely going to get lost. "I ain't going to school with you," the mother adds.
Alexander can also be heard yelling, "Bye baby, have a good day. Love you," when her daughter finally steps out of the vehicle and begins walking toward the school entrance.
As the video went viral, people on Facebook identified with Gladney's feeling of anxiety. "This poor girl reminds me of me when I was in school," wrote one user in the comments section below, while another user recalled, "Y'all know I was feeling and doing the same thing as that little girl on my first day of school... "
Another user suggested Gladney's mother should have taken her on a tour of the high school before her first day. "This is why you take your kids to orientation before school starts. So you can walk around with them, meet teachers, help find classes and then.... Magically they see friends from Junior High who came to the orientation as well and they forget you're standing there!!! Then on the first day of school they be like ok I'm good, luv ya bye!" wrote the user.
Alexander also said she documented her daughter's reaction that day and shared it on the social media because she wanted Gladney to look back at the first day of her school and have a good laugh about it. "J'ia is aware that the video was posted, and she is OK with that," she told Today. "She actually had to laugh at herself when she saw it later that night. She asked, 'What's wrong with me?' and I explained to her that she was overwhelmed with emotion and didn't really know how to channel it at that moment."
"My family members are always telling me we need to have cameras rolling 24 hours a day in our house because all of the action that takes place is hilarious," Alexander said. "J'ia has always been drama and very theatrical... I knew something was about to happen, and I wanted to capture that memory — whatever it was — for her, so that we could have something to reflect back on for years to come."
© Copyright IBTimes 2023. All rights reserved.