Watch: Shocking Video Shows Deer Leaping To Their Deaths In Iowa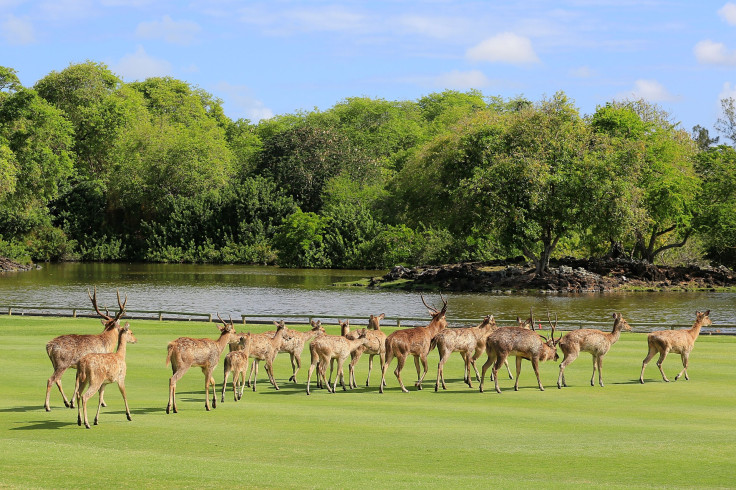 Commuters along a highway in Iowa witnessed a horrific moment when a herd of 'panicked' deer jumped to its death off the Cedar Rapids bridge Sunday. Catherine Veerhusen and her husband were one of the unfortunate persons to see the herd jumping down approximately 20 to 30 foot, to the ground below.
Veerhusen posted a video on her Facebook page, which amassed more than 27 million views and 28,000 shares. The 2-second clip showed a buck running across the roadway and leaping over the side of the bridge, hitting the ground below. Three doe followed the first one and they also leaped over the bridge.
Veerhusen later told the Des Moines Register, "I've never seen anything like this. No words, no words."
She added, "We see these deer cross the ramp in front of us and we're like, 'OK, don't go over the bridge. They went straight for the bridge. And we slowly came up to them, keeping our distance, and we saw that this car was flying. We got in front of that car to slow them down. I don't think they saw these deer."
Since the bridge was newly built, the "panicked" herd was unfamiliar with the area, Ron Lane, a conservation officer for the Iowa Department of Natural Resources told the New York Post.
"I'm guessing the deer aren't used to that, with all of the construction going on. It sounds like they were just trying to run across and didn't know where to go," he added.
A deer hunter, Denny Benyshek of Fairfax, also witnessed the incident from his vehicle. He said, "We were driving slow by then. The buck was leading the whole time — then he just bolts straight east. The three doe follow him over."
He added, "It was pretty quick. I didn't even get to my phone in time. I was more busy watching them. I seen this rack and thought, 'That's a nice buck."
© Copyright IBTimes 2023. All rights reserved.