Watch 'Sister Wives' Kody Brown Give Mykelti An Unusual Blessing Before Wedding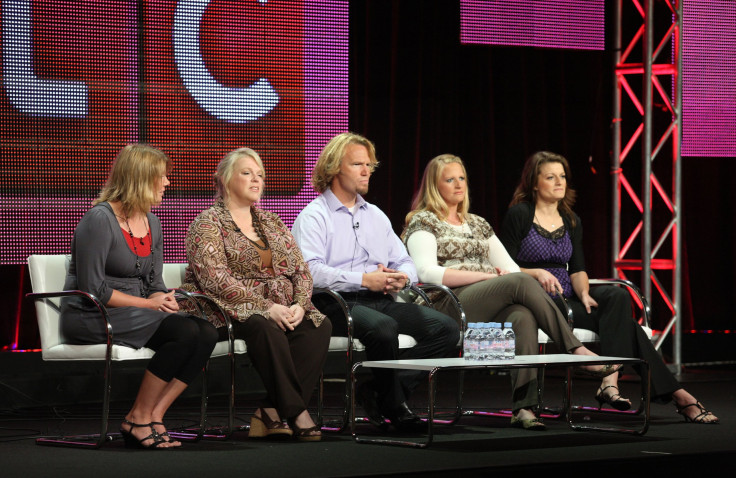 He's a father of 18 who will likely have to eventually marry off all of his daughters, but that doesn't mean it's easy for "Sister Wives" star Kody Brown to watch his eldest children as they all start getting married.
In a preview clip for the newest episode of the reality series, Kody pays his second daughter with Christine, Mykelti, and her fiancé, Tony, a visit, on the night before their wedding. As Mykelti expresses her excitement over the fact that she is getting married the next day, Kody pulls her and Tony aside to give them a blessing ahead of their nuptials—though things take a decidedly awkward turn as he explains the intimacy he hopes they feel on their big day.
"I've got some advice for you guys today, and it's important," he says. "But I got married four times, and on each wedding day, I felt intimacy with the wife that I was getting married to. And I'm talking about intimacy, not sexuality, which is going to be a good foundation for good sexuality. Do you understand what I'm saying?"
"Yes dad," Mykelti says with a slightly embarrassed tone in her voice.
The moment likely brought back memories for Mykelti from a few years back, when she first began dating, and Kody sat her and her then-boyfriend down to talk about how they could express affection with one another.
"When you kiss, the person that you kiss, their hormones go into your mouth, and it registers certain things that will stimulate both the heart and the body for other reasons," he said at the time.
However, while the conversation this time initially seems awkward, things also quickly get emotional, as Kody tears up while telling his daughter and soon-to-be son-in-law what matters most on their wedding day.
"[Your] wedding's gonna come together, you guys are gonna do your 'I Dos' without a hitch, and even if you have a hitch, if the cake falls over, if drunk cousins come, nothing's gonna ruin this day for you guys if you two stay connected in each other's eyes," he says.
"Sister Wives" airs Sundays at 8 p.m. EST on TLC.
© Copyright IBTimes 2023. All rights reserved.