Watch 'Sister Wives' Kody Brown Reflect On Own Marriages As Daughter Mykelti Weds
The moment has finally arrived on "Sister Wives" where fans will get to watch Mykelti Brown marry her fiance, Tony Padron. However, there's won't be the only wedding fans will get a glimpse at during the episode.
As the couple (who married in December 2016) prepares for their I Do's in front of the TLC cameras, Mykelti's father, Kody reflected on his own weddings to his wives, specifically, his third wife (and Mykelti's mother) Christine, and his fourth wife, Robyn.
In a clip of the episode obtained by Hollywood Life, Kody sits with them, as well as his first two wives, Meri and Janelle, and reflects on why he gave Mykelti and Tony the earlier advice he did, where he encouraged them to stay focused on one another for their wedding, and to make sure they are able to connect. As he reflects, photos and videos from each of his four weddings play.
"Wedding days for polygamous men aren't necessarily an easy day... I feel kind of sad for a polygamous man on his wedding day because he really has such a challenging balancing act that I's almost impossible to feel a really intimate relationship with your new bride while being observed by all of your wives," he says. "I don't think wedding days are easy for men or women in plural marriages."
He then reflected specifically on how Christine felt he had a "thousand-yard stare" on their wedding day, while his day with Robyn also lacked the kind of connection he felt should be there.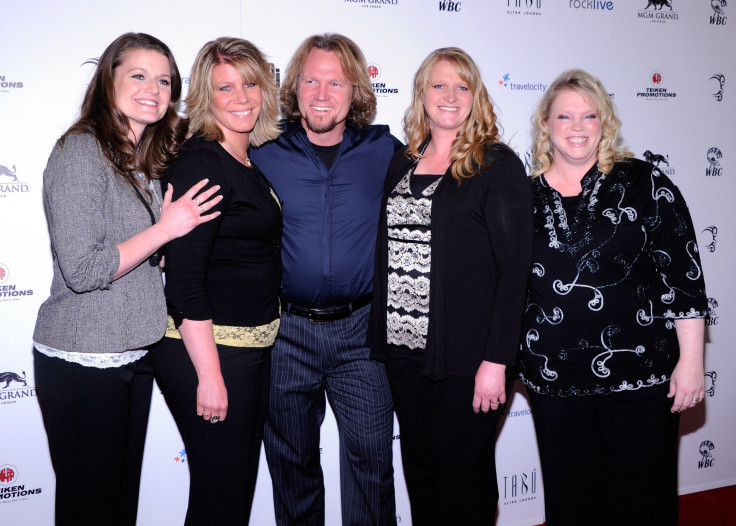 "...I pushed [a big reception] and at the end of the day, I looked at Robyn after our wedding day was over and everybody was home, and I said 'How do you feel about the day?'" he admitted. "And she said 'Well, I missed you'… I didn't connect with my bride on our wedding day."
He then went on to indicate that the lack of connection he felt with his brides was why he encouraged his daughter—and would encourage any couple getting married—not to let that happen to them.
"This is probably why I looked at Tony and Mykelti and said make this day festive but be with each other. And that would be my advice to any groom and bride ever getting married, in any kind of relationship, is acknowledge each other and make the day festive. It's a beautiful day they you're celebrating."
However, it appears Kody didn't need to worry about how well his daughter and her groom connected with one another, as Mykelti and Tony opted to share a private moment together ahead of their nuptials where they saw one another in their wedding day attire.
According to People Magazine, the pair did a reveal before the ceremony, where they complimented one another over how they looked and appeared genuinely happy.
"Sister Wives" airs Sundays at 8 p.m. EST on TLC.
© Copyright IBTimes 2023. All rights reserved.
FOLLOW MORE IBT NEWS ON THE BELOW CHANNELS