Watch 'Sister Wives' Star Kody Brown's Emotional Reaction To Anti-Polygamy Ruling
They haven't had to personally deal with the threat of persecution since moving to Las Vegas, Nevada, but the Brown family from "Sister Wives" is still feeling the strain of their way of life not being legalized.
In a new preview clip (via The Wrap) for the next Season 8 episode, Kody, Meri, Janelle, Christine and Robyn all gather to discuss how the Supreme Court opted not to hear their case to decriminalize polygamy. It's clear that the family has issues with the fact that they are not allowed to freely live their lives as they choose, especially since they and other polygamist families are being singled out because of the bad behaviors of others who practice the lifestyle and follow the religion.
"This is bigotry. This is overt bigotry," Christine, Kody's third wife, says in the clip. "This is just against polygamists."
Kody himself also has an emotional reaction to the news that their case wouldn't be heard, admitting that he doesn't believe it's fair his family suffers because of others who have done wrong.
"It's a live and let live country, or it's supposed to be. Why are polygamists still marginalized? Because one segment of polygamy has a sexual abuse problem?" He says. "Well, prosecute the sexual abuse then! Leave me out of it!"
The family then discusses the possibility of returning to Utah, where they fled from in 2012, to participate in a march to get the state legislature to decriminalize their lifestyle. Kody will impress upon his wives why it is important to him that they do this, because he wants their family to finally have their freedom.
"I am aching in my heart for my freedom. I am aching for my liberty. We have got to get the legislature there to understand that polygamists are humans," he says. "We're not all pedophiles and perverts and abusers and welfare fraud and whatever thing they did. They created those people because it was under the dark blanket of secrecy."
However, while Meri, his first wife, Janelle, his second wife, and Christine, are all on board, his fourth wife, Robyn will express concerns about going because of the risk that comes from returning to the state. They could all be thrown in jail, and it's something she isn't sure she wants to risk because she has two young kids with Kody.
"I have to really consider this, because I have a baby. I have little kids," she says.
The family (minus Robyn), did wind up attending the march, which took place in early 2017, but failed to get their message across, as stricter laws against polygamy were later signed in Utah.
The Brown family's personal struggles with the law were catalogued on an early season of their show. They initially lived together in one home in Utah, with Kody and Meri married legally, while he had spiritual unions with Janelle, Christine and Robyn. After they faced persecution, they fled to Las Vegas, where they began living in four different homes on a cul-de-sac.
Since then, Kody and Meri divorced and he legally married Robyn so he could legally adopt her three children from her first marriage.
"Sister Wives' airs Sundays at 8 p.m. EST on TLC.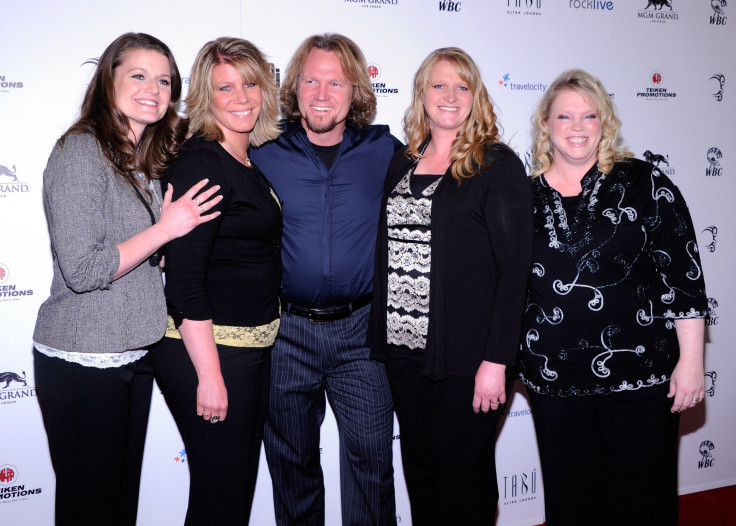 © Copyright IBTimes 2023. All rights reserved.
FOLLOW MORE IBT NEWS ON THE BELOW CHANNELS