Watch As 'Sister Wives' Star Meri Brown Shares Unique Experience With Daughter Mariah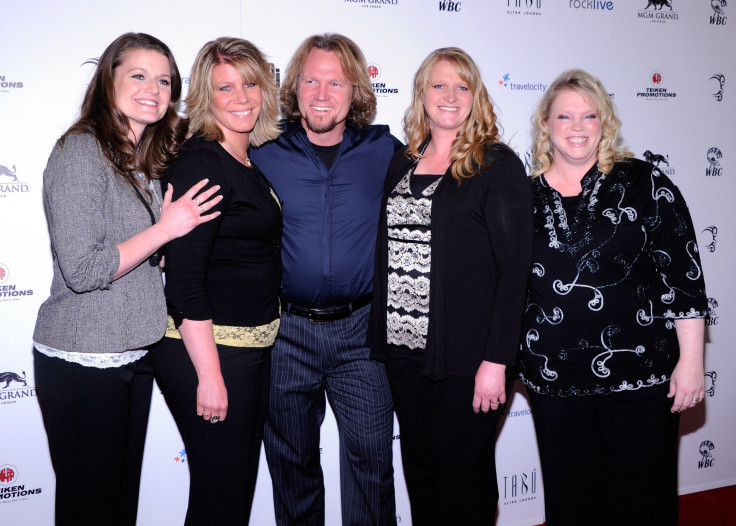 She's been supportive of her daughter's decision not to live a lie and has even welcomed her girlfriend into the family. However, "Sister Wives" Meri Brown may find herself too far out of her comfort zone when she opts to go to a gay bar in Seattle with Mariah and Audrey.
In a preview clip for the March 18 episode of the TLC reality series, Meri joins her daughter on an outing with her girlfriend, Audrey Kriss, and as they step into the Unicorn bar, the bed and breakfast owner quickly realizes that she is definitely out of her element in this setting.
"I've always wanted to share special experiences with my daughter, and for the first time going to a gay bar, I guess this is our experience," she shares during a confessional portion of the clip, "I've never seen anything like this bar before, it is so interesting."
"It is a little bit awkward, I feel out of my element," she added. "I feel too old to be here because, really, how many daughters drag their mom to the bar with them? Yeah, I feel like I'm too old to be here."
However uncomfortable she feels though, it seems clear that it has nothing to do with the fact that the establishment is known as a gay bar, and simply has to do with the fact that the crowd skews younger. Things she remarks on that she doesn't understand include the drink menu, which contains concoctions she admits she's never heard of, and the floor of arcade games downstairs, which Mariah and Audrey seem to enjoy.
Though she feels out of place, Meri, who is no stranger to relationships that are deemed unconventional, does also admit that seeing Mariah so happy is something that gives her joy, though she admits that at first, she did struggle when Mariah came out to her, Kody, and the other wives back in 2016.
"When Mariah first told us she was gay, I felt like a failure as a mom for not seeing it. And then I felt like a failure as a mom and as a person, as a human for struggling with it," she says. "What I've seen in Mariah over this past year or so since she came out to us is peace and calm, like I didn't see in her quite a few years prior to that. And that's what I want for her."
"Sister Wives" airs Sundays at 8 p.m. EDT on TLC.
© Copyright IBTimes 2023. All rights reserved.