WATCH: Surveillance Footage Shows Moment Bomb Explodes Inside Bloomington Mosque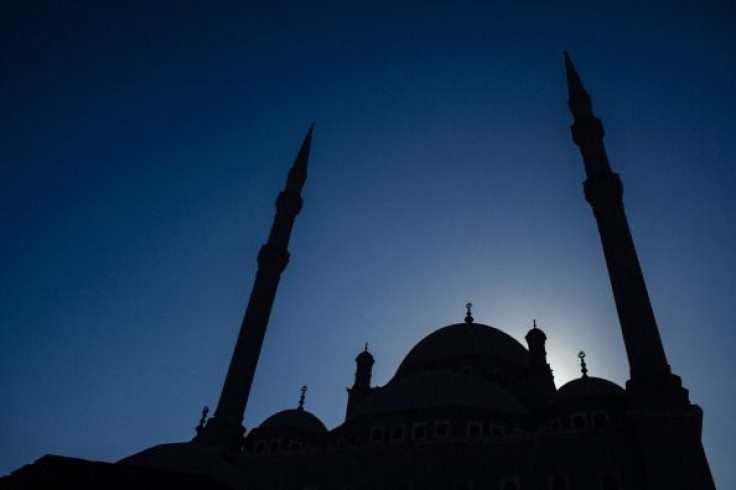 Security camera footage, from inside a Minnesota mosque where a bomb went off Aug. 5, was made available to the public Wednesday in hopes of generating more leads for the investigators in the unsolved case.
The surveillance footage of the mysterious explosion inside the Dar Al Farooq Community Center in Bloomington shows members of the mosque running down a hallway next to the room where the bomb detonated, leaving massive cracks in the white cinder block walls.
The severe damage to the building's framework could also be seen in the footage as well as earlier photographs captured from inside the mosque.
While 12 individuals were attending a service at the time of the incident, no injuries were reported because of the explosion. "The videos show the forceful nature of the bomb," Jaylani Hussein, Executive Director of Council on American-Islamic Relations (CAIR-MN) — the organization that released the videos Wednesday — said in a statement to news networks. "We request law enforcement agencies to apprehend the attacker and bring them to justice."
Dar Al-Farooq Islamic Center's Executive Director Mohamed Omar told ABC News affiliate KSTP that the footage was released to help the law enforcement agencies resolve the case and bring the perpetrator "to justice."
He said he met the Federal Bureau of Investigation (FBI) agents who told him they were making progress on the investigation and showed him an image of a man who they said was a person of interest. Omar described the man in the image as a white male who appeared to be middle-aged or older. "The man was no one I recognized and no one here recognized," Omar told KSTP. "They have now shown me a lot of photos of people, but this time they did say they were narrowing their list of people."
Days after the bombing, the FBI offered a $30,000 reward for information that could lead them to suspects, but nobody has been arrested thus far, the Star Tribune reported.
© Copyright IBTimes 2023. All rights reserved.