Watch: Ted Cruz Asked To Take 'DNA Test To Prove You're Human'
Sen. Ted Cruz (R-TX) was asked an unexpected question Tuesday by a woman. The video of his reply has gone viral.
The video uploader, who identified herself as Tammy Talpas, first explained that she was really worried about missing out on healthcare benefits because she had seven pre-existing conditions.
"If you force me into a high-risk pool, you will either bankrupt me or kill me," she said. "I take these threats of medical aggression personally and seriously, and I can assure you I'm not the only Texan who does. My question is: Will you pledge to submit to a DNA test to prove that you're human?"
Without getting rattled by her question, Cruz replied: "Well, ma'am, thank you for that, and one of the great things about our democratic system is we can treat each other with respect and civility."
However, the woman did not admit defeat and chose to press on. "Is that a yes or a no?" she said. At this, Cruz replied: "Ma'am, if you want to engage in insults, that's your prerogative, but I'm not going to reciprocate."
Although it is not clear where Cruz was at the time he was put in that awkward position, the former GOP presidential candidate was wearing the same blue blazer that he wore to deliver a speech in a farm, 20 miles from Waco, Texas on Monday.
The stop was part of a three-day-long campaign tour, which also included stops at the Redneck Country Club, the Houston suburb of Stafford, the Rio Grande Valley and the National Border Patrol Council. At the farm, Cruz talked about the importance of elections.
"It is April of 2018 and Hillary Clinton is not the president of the United States," Cruz said amid cheers from a crowd of farmers, Texas Observer reported. "And Neil Gorsuch is a Supreme Court justice. … Elections have consequences."
"I've said many times, Texas is America on steroids. The ethos of our great state is, 'Give me a horse and a gun and an open plain and we can conquer the world,'" Cruz added. "Texas is strong. Texas is independent. Texas is free. Texas loves freedom and Texas is tough. That's who we are collectively, those are the values of our state."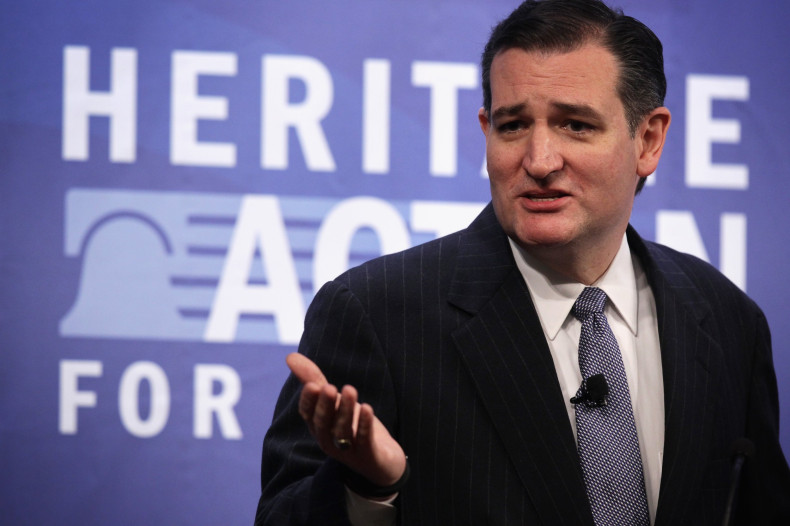 © Copyright IBTimes 2022. All rights reserved.