Watch the Throne: The Rising Reign of Menswear Seen through Ian Velardi's Namesake Brand
New York Fashion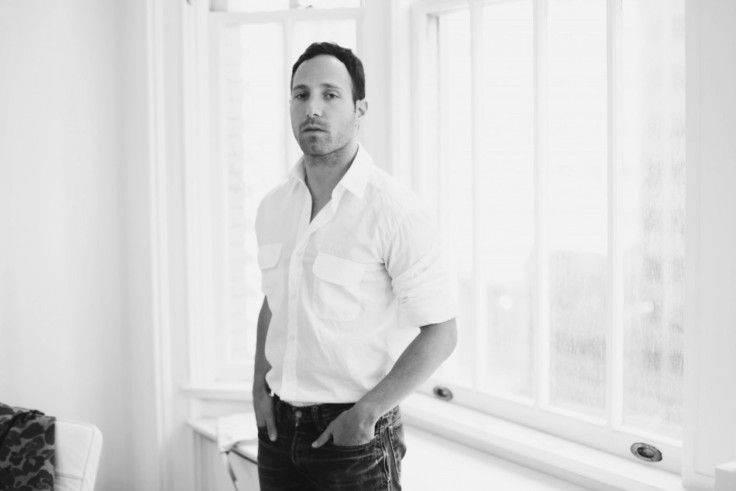 In something akin to King James I's succession of Queen Elizabeth, menswear is poised to overtake womenswear and claim fashion's royal throne.
Fashion does not equate to solely female anymore. Men are en vogue and, for the tougher sex, sartorial individuality reigns supreme. Luxurious fabrics, exquisite tailoring and well-established branding are essential for success in this industry.
And success might be easier to come by. Menswear is an ever-burgeoning industry, tearing at the seams of formerly constricting stereotypes. According to a Reuters report from December 2011, increased demand for luxury menswear has urged the likes of LVMH and PPR to pump up their investments in the flourishing market.
Consultancy Bain & Co approximates that the luxury menswear market, which constitutes 40 percent of the global market, is worth 180 billion euros ($240 billion). This number is growing at a rate of about 14 percent a year, a figure which nearly doubles that of luxury womenswear at just 8 percent.
Menswear ... remains very underdeveloped compared to the woman's market, so there is a lot of catching up to do, said Jean-Marc Bellaiche, consultant at Boston Consulting Group. Of course for decades' old brands the growth is natural. Broni, Berluti and Hermes each report significant growth.
However, the rising reign of menswear can be seen in the acute and steady growth of smaller men's lines, like Ian Velardi's namesake brand. It is within such microcosms of the fashion industry that true large-scale shifts can be measured.
Velardi, who previously worked for Hart Schaffner Marx and Hickey, has always had an inner inclination towards designing.
I always wanted to create, and clothing has always been my passion, Velardi told IBTimes. As far back as I can remember this is the only thing I wanted to do. I've always dreamed of creating a brand.
It was this passion that drove Velardi to make his first foray into fashion with a simple hat line in 2009.
When I started the hat company, it was under a different label -- Hattan New York. This was really just a creative project. It was very niche and had very limited distribution, he said to IBTimes. It was a great way for me to gain some experience in having my own apparel company, and managing the process from concept to retail. Having a full collection was really my goal, and after a few seasons of just hats it was time to expand. Hats will always be within my line.
The 29-year-old now has a successful namesake brand that is sold in Barneys New York and Park & Bond and has caught the attention of Women's Wear Daily and GQ. The line is crisp and polished with modern urban panache. His Spring 2012 collection is complete with classic pullover sweaters, sharp suits and Euro-flair all in a neutral palette. Velardi's favorite look is the denim safari jacket. It's something I've never seen before. It's fresh.
Velardi believes his line stands out from other menswear labels. I think it's the combination of a few worlds colliding that make it unique: Classic American sportswear, technical active wear, Neapolitan style tailoring, and NYC street influences, he said.
Classic is key.
Oliver Walsh is the founder and chief executive officer of Wednesday London, a digital agency that has done business with a slew of men's fashion brands -- Mr Porter, J. Crew, Alexander McQueen, Giorgio Armani and Moncler. Walsh told Women's Wear Daily that men are fiercely loyal to brands and this should be a particular focus not only to labels but also to advertisers.
You look at super-stylish guys, and they often just wear the same thing every day. Most guys tend to have their uniform, because they're very brand loyal and they know what fits them. They trust an online shop, and they've taken that risk and ordered that item, so they get site loyal, too, Walsh said, The initial barrier to men's shopping is greater, but once you've converted them, they have a greater sense of loyalty.
Velardi's Spring 2012 collection hones in on this notion of loyalty. Velardi drew inspiration from enduring menswear styles.
Reinterpreting the classics -- this is really the idea of the collection, and I hope to be consistent with this message every season. I like to break down the classics and innovate, with a nod to the New York City streets, said the designer, who was born in New Jersey and currently resides in Manhattan.
Trends do not necessarily lure male consumers. Men look for staple pieces that they trust, that they know look good and that they know could last a lifetime (if need be).
Velardi suggests all men have these go-to basics in their wardrobes: a perfect white button down, a nice navy suit, a classic pair of canvas sneakers, a well-fitted topcoat, and plenty of white V-neck t-shirts.
Though Velardi plans to expand into women's fashion one day, he wants to fully establish his men's collection first.
After all, womenswear and menswear are two entirely different animals. With women, they know a little more what they're looking for, and they want to make sure it's the right fit, Mario Muttenthaler, head of sales and marketing at Mr Porter, said to WWD. Men really like to be inspired.
Velardi must have taken a cue from a similar playbook for his Fall/Winter 2011 campaign. The video is wholly rousing - but not in the predicable sense. Instead of using a male model, Velardi put a female center stage and dressed her in his sexiest cold weather-wear.
Showing the clothing on a guy just seemed so obvious, and I always loved the idea of a girl in guys clothing. It's just sexy, he said, and what better way to get guys to look at your clothing? As my first real piece of media I wanted to set the tone of what to expect from this brand, to expect the unexpected.
New and novel are two qualities that attract Velardi. He is personally inspired not by the latest runway looks, but everyday-life in New York City. His muses range from restaurants, museums, and architecture to music, art and people walking past him in the streets.
My favorite thing to do is take long walks and just get lost in the city, explore, and watch people.
I try to avoid trends in fashion but I love innovation, said the designer. Most impressive to me is the fabric technology that active apparel companies like Nike, Patagonia, North Face, et cetera are using. It's amazing.
The world of menswear is thriving as men of the twenty-first century embrace sophisticated style.
Young guys are becoming more interested in the quality of clothing, and the heritage of brands. Yet they still want to make the look their own and put a modern spin on it, said Velardi.
I think it's great. Over the past few years there has certainly been a resurgence of men's clothing. Guys are simply paying more attention to how they look, and how their clothes fit.
Watch the throne, fashion may have a new king.
FOR FREE to continue reading
✔️ Unlock the full content of International Business Times UK for free
offer available for a limited time only
✔️ Easily manage your Newsletters subscriptions and save your favourite articles
✔️ No payment method required
Already have an account?
Log in
© Copyright IBTimes 2023. All rights reserved.