WATCH: TWICE's Sana Collapses On Stage; Fans Express Concern Over Her Health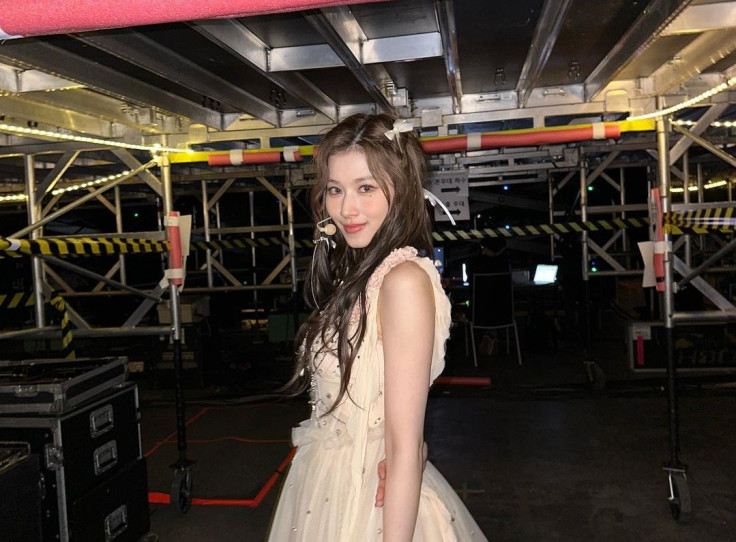 KEY POINTS
TWICE member Sana collapsed on stage at the Chicago concert
Members Momo, Dahyun and Mina immediately helped Sana
Fans are concerned about her current health following the fall
A video of Sana collapsing on stage during TWICE's "Ready To Be" concert in Chicago went viral, sparking massive concern from fans over her current health condition.
On Wednesday, the South Korean pop girl group — composed of Nayeon, Momo, Tzuyu, Chaeyoung, Jihyo, Mina, Jeongyeon, Dahyun, and Sana — performed at the United Center in Illinois before thousands of fans as part of its ongoing third world tour, spanning several arenas and stadiums across North America, Asia, Australia and Europe.
But an unfortunate incident happened toward the end of the show when each member waved goodbye to the audience before preparing for the encore.
As soon as the lights turned off, Sana, 26, appeared to have collapsed on stage. Momo, Dahyun and Mina immediately went to help the Japanese-born member, as seen in a video uploaded by TikTok user @wonyounglvr.
The video did not show what caused the fall or if she immediately recovered from the incident, but some social media users, who attended the show, claimed she returned for the encore.
Fans — known as Once — immediately flocked to the comments section of the video, which has garnered 915,000 views and 131,000 likes as of press time, expressing their disbelief over the incident and wishing that Sana gets a well-deserved rest.
"Poor [Sana], I hope she gets the rest she needs," one user commented.
Another wrote, "Can't imagine how tired they must be. People need to appreciate [TWICE] more because even if they are tired, they give it their all."
"That fall looked painful. Hope she's fine," a third user said.
"They push themselves too much. [I know] they said they like working this much, but they need a break," a fourth user observed.
Another commented, "Oh my gosh, she went down so hard, I hope they can rest soon, this is so scary."
"They're being overworked," a sixth user said.
TWICE kicked off the "Ready To Be" world tour with a two-night show at the KSPO Dome in Seoul, South Korea, on April 15 to 16. Following the Chicago stop, the group will jet off to Toronto, New Jersey and Atlanta next month before taking a short break in August.
"Ready To Be" will conclude with a two-night show at the Fukuoka PayPay Dome in Japan on Dec. 27 to 28.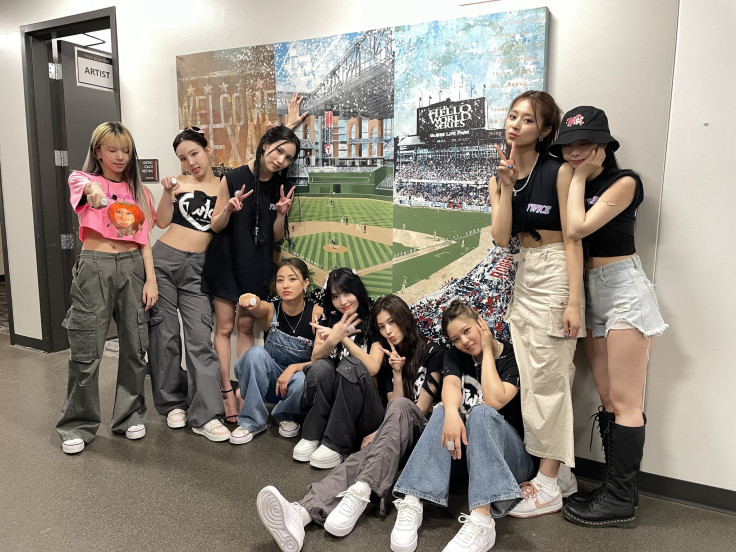 © Copyright IBTimes 2023. All rights reserved.