Fans Worry About TWICE Sana's Sudden Weight Loss After Concert Fancam Goes Viral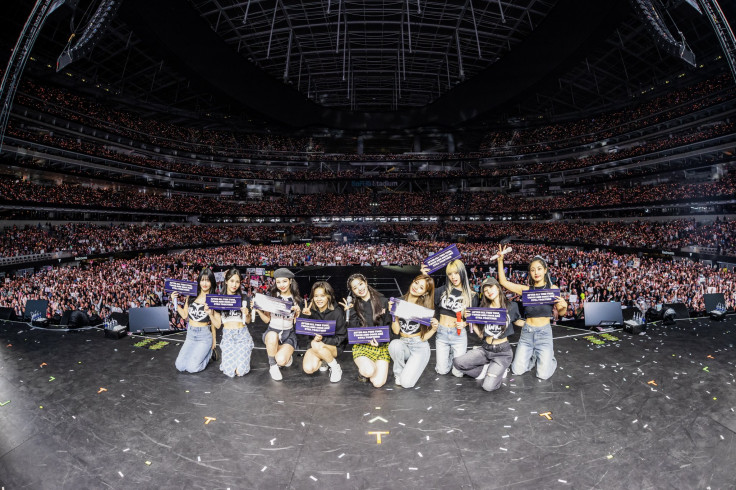 KEY POINTS
A fancam of Sana performing during a TWICE concert went viral
Fans shared their worries over Sana's sudden weight loss
TWICE is currently on its "Ready to Be" world tour
TWICE's Sana had some fans worried about her weight loss after a video of her performing at a concert recently went viral on social media.
A fancam from TWICE's recent "Ready to Be" world tour stop in Dallas, Texas, made the rounds online for member Sana's duality and wink.
The video was posted on Twitter by user @dxlcefarniente on June 21 with the caption, "SANA'S DUALITY ?????"
The same video was shared on TikTok, where it has since gained 1.9 million views. While many praised Sana's dance moves, others commented on her seemingly sudden weight loss.
"She looks thin??" one user wrote, while another commented, "I'm so excited for the rest of the tour. I hope the girls are taking care of themselves and don't overwork themselves."
But others slammed those posting comments about Sana's figure, with one writing: "Stop commenting on her body. She looks fine."
"[I'm] waiting for when you all learn to stop commenting on women's bodies. [You] all point out every slight change and then wonder why they might be insecure," shared another user.
But more fans discussed Sana's weight loss when a screenshot from her fancam was shared on a South Korean online community with the caption, "What the? Sana lost so much weight."
"It looks more like she lost weight because of her intense schedule rather than purposely losing weight," one user commented on the post.
"Why am I so sad every time I read a post about female idols losing weight nowadays? They were already perfect to start with," another wrote.
"Their overseas tours are freaking intense so she probably lost weight no matter how much she's eating. ㅠㅠ It must be so tiring," a third user commented.
"Since the end of last year, TWICE has been busy with their schedule... Tour, album preparation, unit debut preparation, advertisement, pictorial, concert practice, etc. [They're] working without a break. [She's] still healthy and pretty [though]," a fourth user said.
TWICE is currently on the first part of its "Ready to Be" world tour, which kicked off in April at the KSPO Dome in Seoul, South Korea.
"Ready to Be" came a year and four months after TWICE's fourth world tour "III," which ran from December 2021 to May 2022.
According to Korea Herald, for the first time in the history of K-pop girls groups, TWICE performed at Yanmar Stadium Nagai in Osaka and Ajinomoto Stadium in Tokyo.
TWICE previously set the record as the fastest foreign artist to hold a concert at the Tokyo Dome after their debut. The group is also the first K-pop girl group to perform three sold-out shows in a row at the Tokyo Dome.
In March, TWICE made history as the first-ever Asian female act to sell out its concert at the SoFi Stadium in Inglewood, California, for its "Ready to Be" world tour, as reported by AllKpop.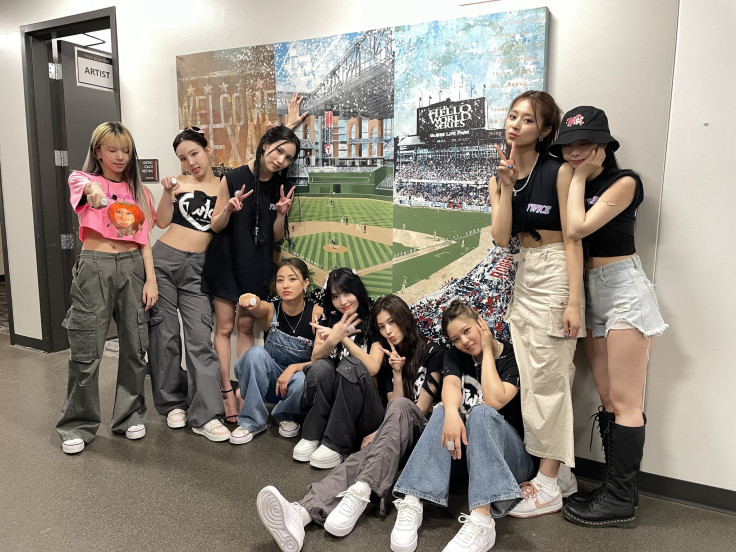 © Copyright IBTimes 2023. All rights reserved.