WATCH: Video Captures Wild Monkeys Attacking Family In Florida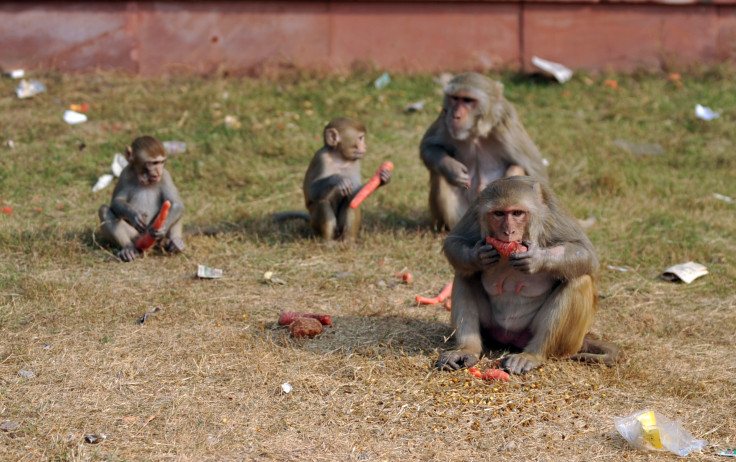 A family visiting a state park in Florida got an unexpected surprise when they encountered a group of wild monkeys poised to attack. Susie Ramsey and her family were visiting Silver Springs State Park in Ocala June 29 when they had a run-in with the rhesus macaques.
The family encountered the monkeys at the park's Sea Hunt exhibit, according to WFTS-TV. A video posted to YouTube showed the encounter: the monkeys quickly became angry and began growling, hissing and chasing people. Nobody was hurt in the incident.
Read: Drone Video Captures Giant Hammerhead Shark Struggling With Fisherman
Following proper instructions for such a situation, Ramsey said she and her family did not look the monkeys in the eyes or do anything that could have been perceived as aggressive, according to WFTS-TV.
The 200-some monkeys that populate the state park likely came from a single troop that got loose in the area in the 1930s and never left, according to the Tampa Bay Times. The monkeys have sharp fangs and are extremely strong, posing a serious danger to humans.
"Males tend to become aggressive," the Centers for Disease Control said in a warning about rhesus macaques. "Both male and female macaques bite to defend themselves and to establish dominance."
And aside from sheer strength, the monkeys pose a danger in terms of what they can transmit to humans. About 80 to 90 percent of adult rhesus macaques carry the Herpes B virus that can cause meningoencephalitis in humans and potentially be fatal, according to the CDC.
State officials have said they're unsure what to do about the population of monkeys in the area. Authorities have voiced concern over the fact that they pose a health and safety hazard to the public, but are aware that they are a popular tourist attraction.
"We struggle with the park service mission," Silver River State Park manager Sally Leib told the Tampa Bay Times in 2012. "We know people like to see the monkeys, but we know they don't belong here."
The monkeys appeared to be warning the family of an imminent attack in the video. Aggressive monkeys give "lots of warning before an actual fight breaks out," according to a 2007 report by Slate.
"First, the animals will look at you in the eyes, open their mouths and bare their teeth," the report said. "Rhesus macaques… will then warn you with a grunt. Next, they might fake a lunge toward you; this often causes a victim to lose his balance. If you're still withholding food, they'll grab at your knees and legs, and put their mouths on you so that you can feel their teeth. Finally, if you still won't cooperate, they'll sink their canines into you."
Read: Florida Boys Lost At Sea Planned To Go To Bahamas
To avoid any of that happening, authorities have some warnings for the general public. Never make eye contact with monkeys in the wild, as such actions might be construed as a sign of aggression. Instead, back away with hands in the air to indicate there is no food present.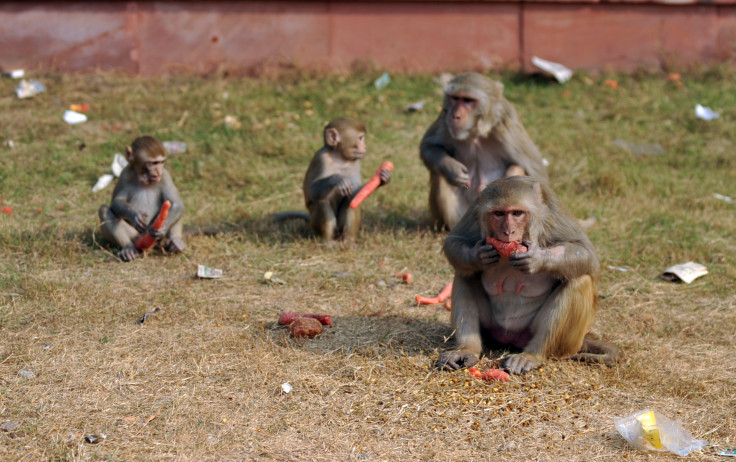 © Copyright IBTimes 2022. All rights reserved.
FOLLOW MORE IBT NEWS ON THE BELOW CHANNELS