Waymo Claims Its Proprietary AI For Self-Driving Cars Will Prevent Fatal Accidents Based On Virtual Simulations
KEY POINTS
Waymo gathered data from reported car crashes in Arizona for close to a decade
The AI driver was still unable to react to rear-end collisions
The study hopes to show how AI-assisted systems are better than humans in avoiding accidents
As it currently stands, the automotive industry is yet to make autonomous platforms commercially available. It appears that human safety remains a huge concern, which is why Google-owned Waymo is aiming to show how its systems can practically prevent fatal accidents.
The autonomous driving technology group gathered data from reported car crashes in Arizona that occurred over nearly a decade. These crashes were then simulated using Waymo's AI-guided minivans, which highlighted how advanced algorithms and sensors can make vehicles safer overall.
"For our analysis, we collected information on every fatal crash that took place in Chandler, Arizona between 2008-2017. We excluded crashes that didn't match situations that the Waymo Driver would face in the real world today, such as when crashes occurred outside of our current operating domain," Trent Victor, Waymo's director of safety research and best practices, wrote in a blog post.
After the scenarios were reconstructed virtually, the team then observed how the Waymo self-driving AI would perform in those situations. The developers believe the results were favorable, with a few exceptions.
"In total, the simulated Waymo Driver completely avoided or mitigated 100% of crashes aside from the crashes in which it was struck from behind, including every instance that involved a pedestrian or cyclist (20 simulations in total)," the tests indicated.
The outcome of the study hopes to show the transportation sector how AI-assisted systems are better than human operators in avoiding accidents. Equally notable is that many of these crashes involving human-driven vehicles result in deaths, all of which won't be prevented even with AI behind the wheel.
"We're not saying that we will eliminate all fatalities, but we are saying that the best way to reduce the chances of a serious injury would be to take an evasive maneuver when that's possible," Victor claims . "And in all of these crash simulations, the Waymo driver took evasive maneuvers."
However, much like its human counterparts, the AI driver was unable to execute maneuvers that would have prevented rear-end collisions.
Ultimately, Waymo and other companies that are developing self-driving technologies want regulators to come up with legislation that allows autonomous vehicles on public roads. On a related note, Mercedes-Benz recently partnered with TerraNet to use the latter's VoxelFlow system, an innovative set of sensors that could be applied to autonomous vehicles of the future for safety.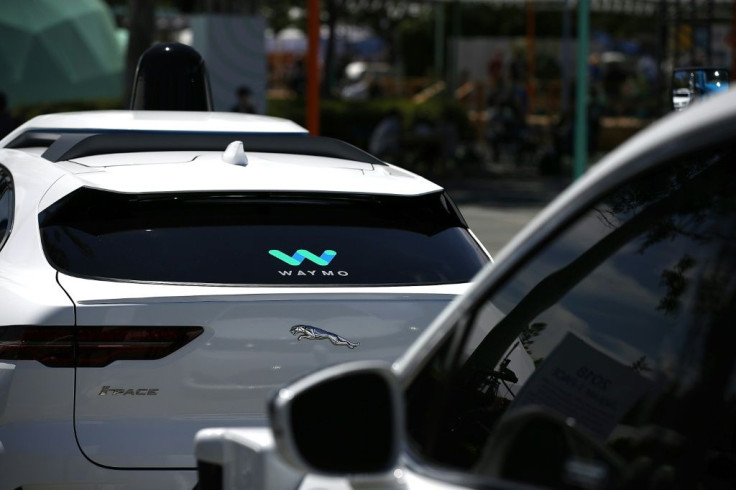 © Copyright IBTimes 2023. All rights reserved.