'Wayward Pines' Season 1 Spoilers: What Will Burke Learn In Episode 3? Showrunner Answers Key Question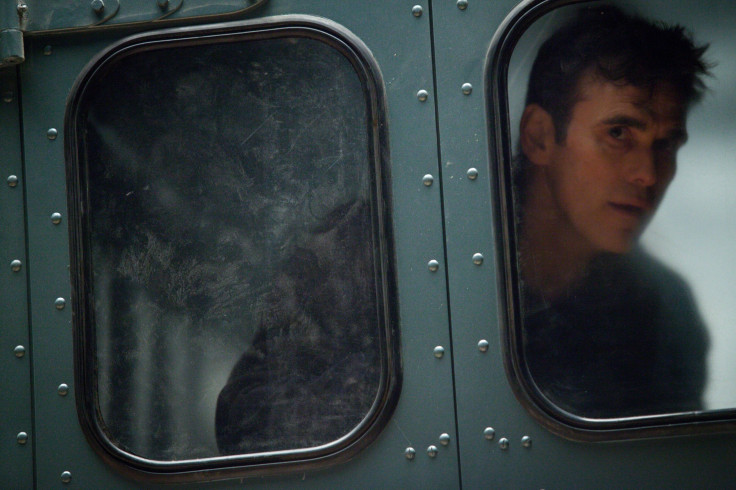 Two episodes into Fox's "Wayward Pines," fans have more questions than ever about the mysteriously sinister town in the M. Night Shyamalan-created series. Luckily for viewers, some answers are on their way. Showrunner Chad Hodge recently teased some big reveals in the upcoming episodes, including one extremely important detail – Wayward Pines is real.
Considering how Secret Service agent Ethan Burke (Matt Dillon) ended up in Wayward Pines in the first place – a rather suspicious car accident – and the dream-like inescapability of the treacherous town, fans might be expecting a clichéd dream or afterlife explanation. However, Hodge assures viewers that Burke is not dreaming or dead.
"Wayward Pines is a real place," Hodge told TV Line.
Perhaps episode 5, curiously titled "The Truth," will explain why Burke ended up in Wayward Pines and why he is not allowed to leave.
Speaking of Burke's car accident, though, Hodge mentioned that the strange circumstances surrounding Burke's arrival in Wayward Pines might not be so unique. The writer promises that Burke will discover more about his fellow Wayward Pines residents in episode 3, "Our Town, Our Law."
"Not everybody wakes up in the middle of the forest; there are different ways [to get to the town]," said Hodge.
However, everyone else in town seems to be having an easier time assimilating than the stubborn Secret Service agent.
"All – or most – of them have learned to play by the rules, or you're going to get killed like Beverly did," Hodge said.
At the end of episode 2, "Don't Discuss Your Life Before," Beverly (Juliette Lewis) was executed in front of the town by Sheriff Pope (Terrence Howard) after accidently talking about her daughter at dinner with Kate Ballinger (Carla Gugino). The tragic ending was a lesson to Burke about how strict the town could be about its strange laws – and why one of those laws is that everyone must always answer their phone.
What will Burke discover in episode 3? Fans will have to wait to find out. "Wayward Pines" airs Thursdays at 9 p.m. EDT on Fox.
Watch the promo for episode 3 below:
© Copyright IBTimes 2023. All rights reserved.