'Wayward Pines' Season 1 Premiere: Should You Watch M. Night Shyamalan's New Mystery Series? [REVIEW]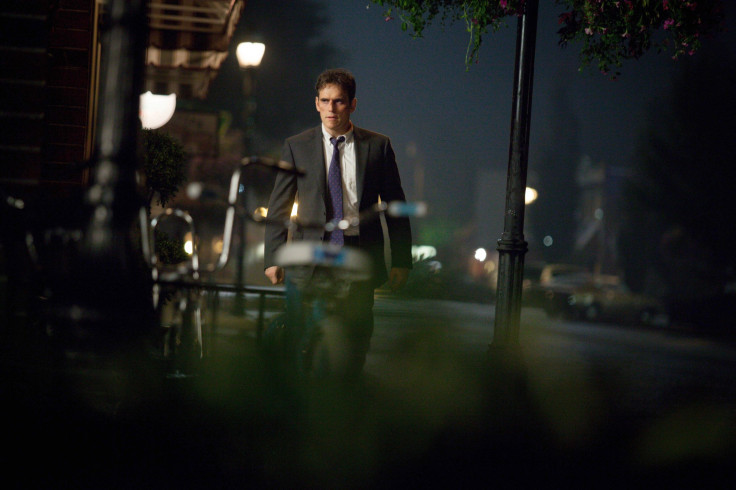 M. Night Shyamalan ("The Sixth Sense") would like to welcome you to Idaho Thursday with the premiere of the writer/director's new Fox mystery series -- "Wayward Pines." With a star-studded cast, including Matt Dillon, Oscar winner Melissa Leo, Oscar nominee Juliette Lewis, a fresh off of "Empire" Terrence Howard, and Carla Gugino, expectations are high for the puzzling new thriller. Should you be paying "Wayward Pines" a visit?
The story centers on Ethan Burke (Matt Dillon), a Secret Service agent from Seattle who is sent to Idaho in search of two missing agents. After a violent car accident, Burke wakes up in the Wayward Pines hospital without his phone, his wallet or his partner. There's something strange afoot in the quaint little town and nobody seems to be telling Burke the truth. However, things start to get trippy when he finds the two missing agents – one dead and rotting away in an abandoned, old house and another (Carla Gugino) now married and working in the Wayward Pines toy store. Without giving too much away, Burke soon learns that leaving the town is no easy task. In fact, he is expected to start a life there! Plus, things get further complicated when his wife (Shannyn Sossamon) and son (Charlie Tahan) decide to go looking for him.
The mystery of "Wayward Pines" will suck fans in quick. The pilot, directed by Shyamalan, is tense and gripping, as the viewer struggles to find his or her bearings just as much as Burke. It becomes exceedingly difficult to figure out which of the town's eccentric characters – ranging from a sadistic sheriff with a penchant for ice cream cones (Terrence Howard) to a creepy hypnotist-turned-elementary school teacher (Hope Davis) – can be trusted. Burke's efforts to escape only reveal a bigger and bigger conspiracy as a question emerges – is Wayward Pines' keeping its residents in or something else out?
It helps that the show is legitimately creepy. Melissa Leo is a standout as Nurse Pam, Wayward Pines' very own Nurse Ratched. Her overly friendly façade when Burke first wakes up in his new home immediately puts the Secret Service agent on edge and fans watching at home cannot help but feel his paranoia. As the hospital visit devolves into something out of "American Horror Story," it becomes clear the woman has a curious interest in Burke's compliance with the town's rules.
What are those rules? Don't talk about the past, don't talk about your previous life, and always answer the phone. Oh, and enjoy your life at Wayward Pines. Who would ever want to leave?
Well, the viewers might. As "Wayward Pines" progresses, the show falls victim to M. Night Shyamalan's penchant for worn tropes and contrived twists. The big episode 5 reveal, not-so-inconspicuously titled "The Truth," gives fans a concrete explanation for everyone's strange behavior, but feels like ground Shyamalan has already covered in his films – "The Village," "The Happening," and even "After Earth." Peeling back the layers of a good mystery should pull viewers in further, but here the farfetched premise starts to unravel.
That's a problem too, because the show does not have much going for it beyond the premise. Dillon's Burke spends too much time in paranoid, man-on-the-run mode to get a clear sense of what kind of man he might be. Meanwhile, the rest of the town is seen through Burke's distrusting eyes, forcing fans to view them as cogs in the Wayward Pines machine, instead of developed characters on their own. The show is at a loss for moments where the drama comes from its characters themselves and not the mystery it has laid on top of them.
"Wayward Pines" will hook you. It asks all the right questions to suck viewers into its admittedly intriguing story. However, the answers it doles out get less and less satisfying episode to episode. "Wayward Pines" could end up being a hit, but it likely will not end up rewarding fans for their addiction.
"Wayward Pines" premieres Thursday night at 9 p.m. EDT on Fox. Watch the trailer below:
Will you be watching "Wayward Pines?" Tweet your thoughts to @Ja9GarofaloTV.
© Copyright IBTimes 2023. All rights reserved.