Weather: Heavy Rainfall Expected In Four Corners, Flood Warnings Retained In Florida
KEY POINTS
Thunderstorms and showers are expected through much of New Mexico in the coming days
Drier conditions are expected in Colorado Tuesday
A few Flood Warnings are still in effect in Florida after Hurricane Ian
Forecasters are expecting heavy to excessive rain in the Four Corners region within the next few days as some areas in the United States continue to experience extreme weather conditions. A few of the flood warnings issued in Florida over the weekend have also been retained.
Weather forecasters are expecting showers and thunderstorms "across much of New Mexico" through Thursday, the Weather Prediction Center (WPC) said in its Short Range Public Discussion report published late Monday.
There are no active alerts in New Mexico, but forecasters said earlier Monday that thunderstorms could bring gusty winds and heavy rainfall in the area in the following days.
The National Storm Prediction Center (SPC) has also issued a Thunderstorm Outlook valid through Tuesday afternoon that sees part of New Mexico and part of Arizona expected to have a 10% chance of thunderstorms.
In Utah, the National Weather Service (NWS) in Salt Lake City warned Monday of an increased risk of flash flooding in some of the state's southern national parks and recreational areas throughout Tuesday.
The following parks were included in the list of areas that could see a possible flash flood incident: Capitol Reef National Park, Grand Gulch, Bryce Canyon Nation Park, San Rafael Swell, Natural Bridges, Canyonlands National Park, and Arches National Park.
In Colorado, thunderstorms are expected to "move out of the northeast plains" Monday evening. Drier air is expected in the area Tuesday, the NWS in Boulder said.
A "mostly quiet night" is expected in Arizona on Tuesday, the NWS in Phoenix said. The state experienced "concerning" heavy rainfall Monday afternoon and forecasters have yet to announce alerts in the area for the coming days.
Meanwhile, several Flood Warnings issued over the weekend in Florida have been retained as the state continues to implement clean-up procedures following the onslaught of Hurricane Ian.
The National Hurricane Center (NHC) in Florida said it was "keeping an eye on 2 areas for tropical development" as of Monday evening. The agency has urged residents to stay alert despite precipitation tapering off after Hurricane Ian left a trail of destruction.
The following warnings and advisories have been retained in Florida:
Flood Warning effective through Thursday morning:
Glades, including Fisheating Creek
Flood Warning effective through early Friday afternoon:
Brevard
St. John's River near Cocoa
Flood Warning effective through Wednesday afternoon:
Hillsborough County
Alafia River
Little Manatee River
Florida Gov. Ron DeSantis has called for unity as government agencies and volunteers work to execute clean-up efforts in the state.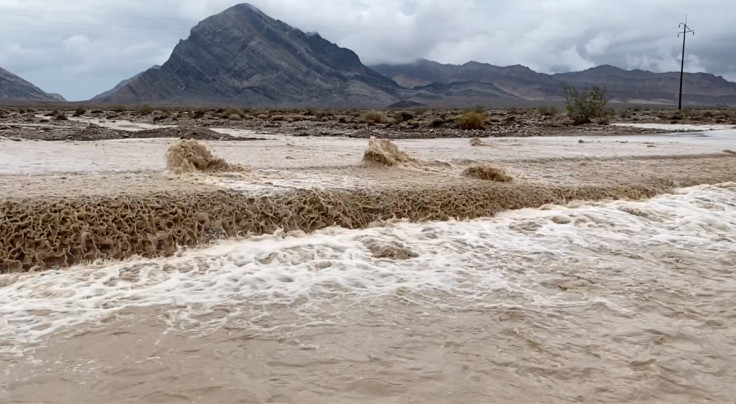 © Copyright IBTimes 2023. All rights reserved.