Wedding Cake Discrimination Complaint Against Colorado Bakery Owner Refuses Gay Couple A Wedding Cake To Honor His Christian Beliefs,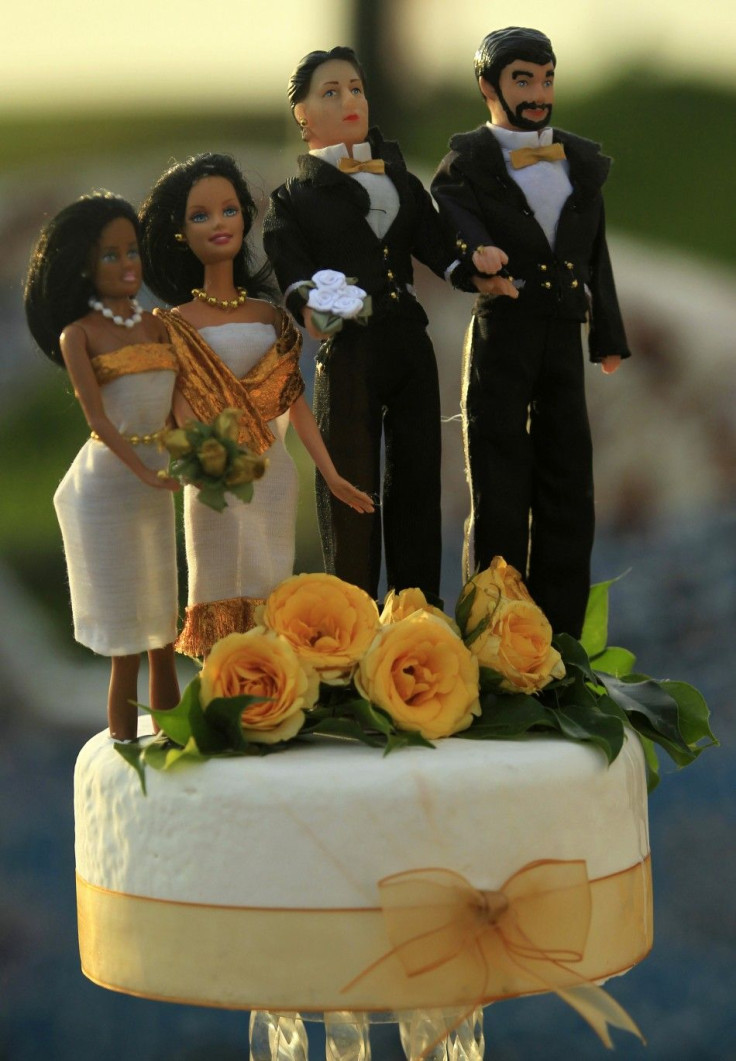 A gay couple has filed a discrimination complaint against a Colorado bakery for denying them a wedding cake to honor their Massachusetts commitment ceremony.
The case was filed by the American Civil Liberties Union (ACLU) against the Masterpiece Cakeshop in suburban Denver, on behalf of Charlie Craig, 33, and David Mullins, 28.
The discrimination complaint stems from an incident that occurred in July 2012 when the owner of the business, Jack Phillips, declined to serve the couple a wedding cake for their commitment ceremony in October. Phillips said creating a wedding cake for same-sex couples went against his religious beliefs.
"I'm a follower of Jesus Christ, so you could say this is a religious belief," Phillips told FOX31 Denver. "I believe the Bible teaches that (homosexuality) is not an OK thing."
The ACLU complaint, which was filed last week, added that the owner has a history of not serving same-sex couples.
But Phillips refuted the claim stating that he is happy to sell any other merchandise, but a wedding cake, to the lesbian, gay, bisexual, and transgender (LGBT) community.
Phillips' lawyer, Nicolle Martin, noted that this case is more about conscience than commerce, and she thinks it's unfair to "heighten one person's beliefs over and above another person's beliefs."
On the couple's decision to file a discrimination complaint, Mullins said they were inspired by the support the online community gave them.
"We were all very upset, but I was angry and I felt dehumanized and mortified," Mullins told the Washington Post. "We felt that the best way to honor the support that they had given us was to follow this complaint through."
This issue once again brings to the forefront the growing tension between the LGBT community and supporters of religious freedom. Increasing support to same-sex marriage has made it legal in 12 states and the District of Columbia. A Pew research showed that about 51 percent of Americans are in favor of same-sex marriages, and 72 percent believe legalization of gay marriages is inevitable.
© Copyright IBTimes 2023. All rights reserved.