Weekend Movie Releases 2015: 'Focus' Narrows In On 'Fifty Shades Of Grey' Top Box Office Spot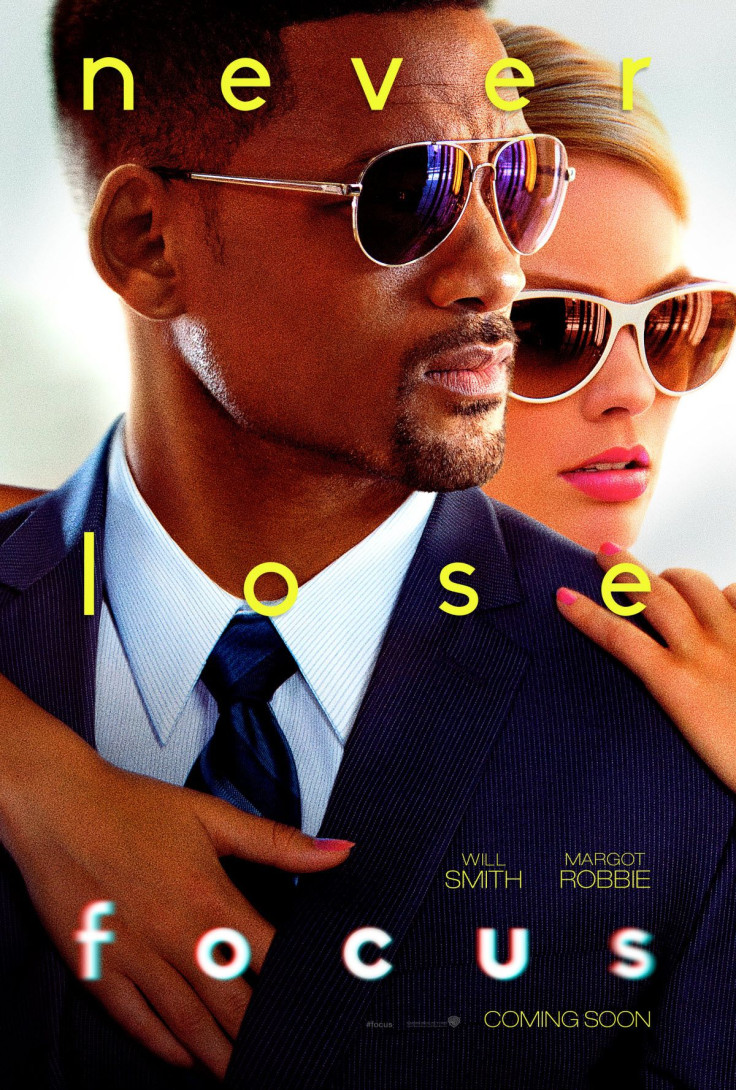 Will Smith may reclaim the title of box office king this week if "Fifty Shades of Grey" continues its lackluster box office trend. His latest movie with co-star Margot Robbie ("The Wolf of Wall Street") follows the story of con man Nick Spurgeon as he falls for and trains a young ingénue into the business. Even the best of con men can get played by a femme fatale.
The romantic heist movie is predicted to take audiences for a ride somewhere in the low-to-mid $20 million, which is in the range of the directors Glenn Ficarra and John Requa's last film, "Crazy, Stupid, Love." This is a badly needed comeback for Smith, whose last film, "After Earth," bombed at the box office. There's also a predicted boost from strong IMAX bookings, which add a surcharge to the price of a ticket.
Audiences might be over the "Fifty Shades of Grey" craze with a reported drop of 73 percent in its last box office showing. There's another predicted slump of almost 50 percent for a box office draw between $11-12 million. The movie is one of 2015's biggest movies with over $400 million international gross.
The other wide release this weekend is the Olivia Wilde and Mark Duplass horror flick, "The Lazarus Effect." As you may have surmised from the title, Wilde and Duplass play scientists accidentally stumbling upon a way to revive the dead. The "Frankenstein" meets last year's Scarlett Johansson thriller "Lucy" lookalike will recoup its $5 million dollar budget by the end of this weekend with a predicted $12-14 million in ticket sales.
And while Michael Keaton might not have gone home with the Oscar last weekend, his movie "Birdman" will finally see a wide release. The three-fold screen increase comes a week after "Birdman" was released to DVD and on-demand last week. I guess that's what happens when you win best picture.
© Copyright IBTimes 2023. All rights reserved.