Weiner Seat Goes to Republican: Turner Calls Win 'Message' to Obama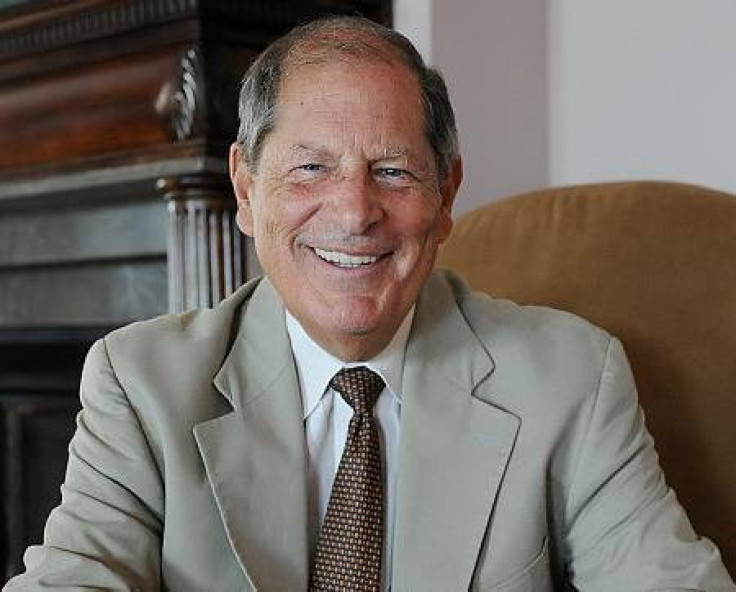 Momentum gained by Republicans in last year's mid-term Congressional elections continued in New York's 9th Congressional District special election Tuesday as voters chose a first-time, 70-year-old former television producer over Democrat Dave Weprin.
The vote in unofficial returns was 53 percent for Bob Turner, a Republican, and 46 percent for Weprin, a Democrat state assemblyman from a politically connected family. Turner's victory was viewed as stunning considering Democrats outnumber Republicans in the district three-to-one.
In another key Republican victory at the polls Tuesday, Republican Mark Amodei won an easy victory over Democrat Kate Marshall in a U.S. House special election -- considered a key presidential swing state in the presidential race.
Democrats just saw their 2012 playbook fall apart as Nevada voters refused to buy Democrats' Medicare scare tactics and misinformation campaigns, National Republican Congressional Committee chairman Pete Sessions told the media Wednesday in a statement.
The New York House seat, comprising parts of Queens and parts of Brooklyn, has been vacant since June, when Anthony Weiner stepped down amid a sex scandal.
Turner's victory was seen as a sharp blow from Republicans to Democrats and Democratic President Barack Obama, dealt a blow during mid-term elections when Republicans gained control of the House. The victory also came in the district that President Barack Obama won with 55 percent in the 2008 election.
Turner, previously best known for producing The Jerry Springer Show, became the first Republican to win New York's ninth congressional district since 1920, revealing that many voters are unhappy with Obama three years into his term of office and with high unemployment and the slow-growth U.S. economy.
We've been asked by the people of this district to send a message to Washington and I hope they hear it laud and clear, Turner told supporters. We're ready to say, 'Mr. President, we are on the wrong track.'
Turner's victory also suggest that many voters, Democrats included, are fed up with the U.S. government's $14.5 trillion deficit. He entered the race because he said he was fed up with overspending in Washington, and called throughout the campaign for deep budget cuts.
The win is a signal for what's to come in the presidential election, Turner said, a 70-year-old Catholic.
This message will resound for a full year. It will resound into 2012, said Turner. I only hope our voices are heard, and we can start putting things right again.
Turner was endorsed by the likes of Democrat Ed Koch, the firmer New York mayor, who said he was sending a message to Obama on policies toward Israel with the support. Also, Weprin's views on gay marriage in addition to Israel cost him support with many Jewish voters.
A recent Siena Poll showed that Obama, who beat John McCain in the district by 11 points in 2008, is approved by just 43 percent of the district's voters right now, while 54 percent said they disapproved of Obama.
Weprin had raised $500,000 for the race, compared to Turner's $200,000, but the former candidate for New York City comptroller couldn't get the win despite last minute campaign help from former President Bill Clinton.
Republicans, Democrats, and independents in the heart of New York City sent an unmistakable message to President Obama tonight: change course, Turner told The Los Angeles Times in an email Wednesday.
© Copyright IBTimes 2023. All rights reserved.