Weird Baby Names Banned in New Zealand
Harper Seven Backham Would not be Allowed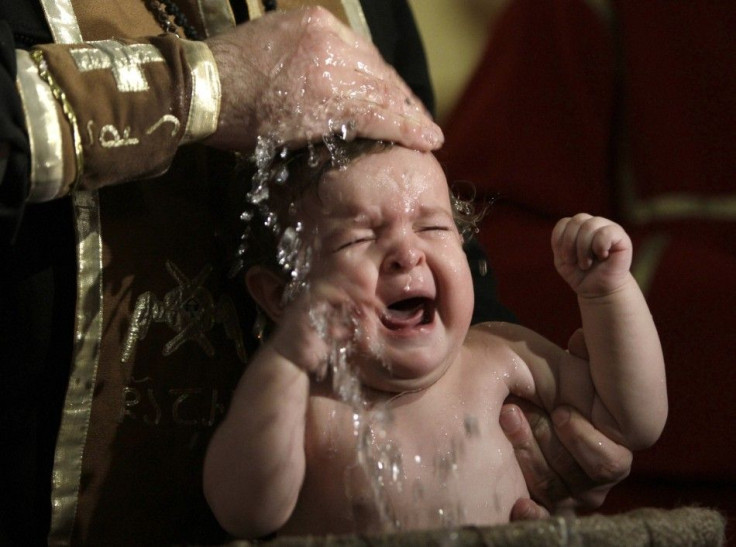 New Zealand's Registrar of Births, Deaths and Marriages has added to its list of banned baby names after three sets of parents tried to name their newborns Lucifer.
The pacific-island nation has held a banned-name list for some time, outlawing ridiculous, numerical or otherwise strange names as they get thought up by parents. The state has outlawed all names that are too similar to titles, including, Duke, Bishop, Baron, General, Judge, King, Knight and Mr. They have also banned Messiah, according to The Globe and Mail.
Other rejected names are simpler, including one-letter names C,D,I and T, as well as the names 89 and 4Real.
There is no word on what the government thinks of David and Victoria Beckham's newborn Harper Seven.
The state agency has also said that names cannot contain certain punctuation marks, such as asterisks, commas or periods.
Cheeky parents used to be avoid scrutiny, and clever monikers like Benson and Hedges for a set of twins, and Violence and Number 16 Bus Shelter passed inspection. But, the agency cracked down when a nine year old named Talula Does the Hula From Hawaii went to court to get her name legally changed.
New Zealand isn't the only country to regulate baby names. Sweden is strict about what children can be called. Superman, Metallica and Elvis are not allowed, although Google and Lego were OK.
One Swedish family tried to name their child Brfxxccxxmnpcccclllmmnprxvclmnckssqlbb11116 (pronounced Albin) in protest, but were promptly fined.
© Copyright IBTimes 2023. All rights reserved.