'Welcome To Demon School! Iruma-Kun' Season 2, Episode 20 Delayed: New Release Date And Spoilers
KEY POINTS
"Welcome to Demon School! Iruma-kun" Season 2, Episode 20 is not airing this week
The episode is delayed because of Tokyo Paralympic Games
Episode 20 is scheduled for release on Sept. 4
Amelie is ready for her date with Suzuki Iruma in "Welcome to Demon School! Iruma-kun" Season 2, Episode 20. Fans will have to wait for Iruma and Amelie's outing as the new episode, titled "Dream Date," is delayed.
The anime's broadcast channel, NHK, tweeted "Welcome to Demon School! Iruma-kun" Season 2, Episode 20 was postponed to Sept. 4 because of the Tokyo Paralympic Games broadcast this week.
NHK has shared the preview of the upcoming episode teasing Iruma's next adventure. The episode revolves around Amelie's date with Iruma. Clara and Azz comment in the video about missing Iruma who has gone out for the day.
In the previous episode, Iruma and Azz were invited to Clara's house. Iruma was fascinated to see the mysterious forest around her house.
Clara and her family welcomed Iruma and Azz. Before entering the house, Konchie and Keebow made Azz and Iruma perform a few house-entering rituals.
To embarrass Clara, her family members asked them who was her boyfriend. Later, in the episode, a monster in a Collateral Cave captured Konchie and Keebow.
"Suzuki Iruma, human, 14, one day finds himself taken against his will into the world of demons. To add to his predicament, his doting owner and self-appointed 'Grandpa' is the chair-demon at his new school. In order to survive, Iruma must deal with a haughty student who challenges him to a duel, a girl with adjustment issues, and so many more scary beings! Can this ultimate pacifist dodge the slings and arrows that are flung his way? As he struggles frantically, Iruma's innate kindness begins to win over enemies," read the official series synopsis, according to Crunchyroll.
The cast of the anime includes Ayaka Asai as Valac Clara, Ryohei Kimura as Asmodeus Alice, Ayumu Murase as Iruma Suzuki, Yoshitaka Yamaya as Shax Lied, Tetsuya Kakihara as Andro M. Jazz, Takuya Satou as Sabnock Sabro, Takuya Eguchi as Zagan Johnny Western, Taku Yashiro as Kimaris Quichelight, Takuya Yoshinaga as Agares Picero, Shinichiro Miki as Ari, Gakuto Kaijwara as Caim Kamui, Haruna Asami as Eiko Oni and Mitsuki Saiga as Opera.
"Welcome to Demon School! Iruma-kun" Season 2 episodes air Saturdays on NHK in Japan, while viewers in the U.S. can live stream the episodes on Crunchyroll.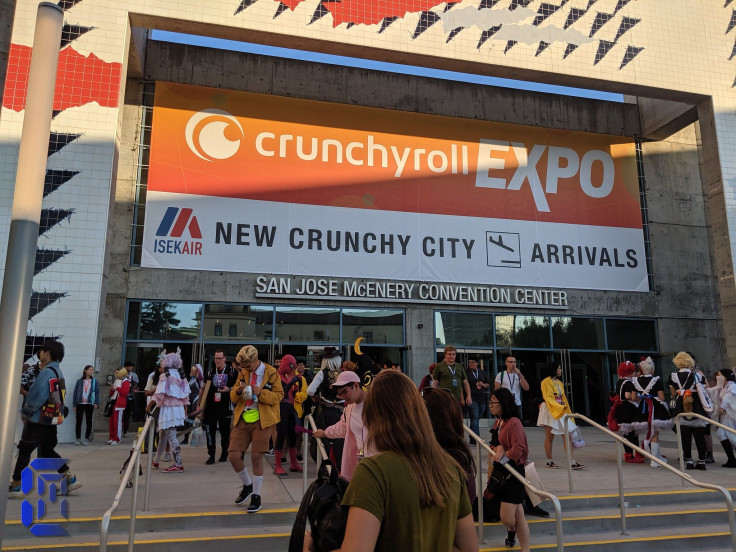 © Copyright IBTimes 2023. All rights reserved.