Wendy Williams Addresses On-Air Behavior, Says She's 'Not Perfect'
KEY POINTS
Wendy Williams sparked concerns over her health after she appeared to trail off mid-sentence on her show Friday
The host responded to the concerns, saying every day cannot be perfect
She also said it was not easy keeping her audience entertained
Wendy Williams has addressed her recent behavior on "The Wendy Williams Show," telling fans that she constantly tries her best but it's not an easy task.
Williams sparked concerns over her health after she lost focus and paused mid-sentence several times during her show on Friday. Her bizarre on-air behavior had a fan commenting that Williams needs to "stop" doing her show and "seriously get help."
Responding to these concerns, Williams said Monday that every day cannot be perfect.
"I always say I love you for watching 'cause I really, really do. I come here every day and I try to do the best that I can for you," the 56-year-old host said during the opening of "The Wendy Williams Show."
"I appreciate you watching, but even after all of these years, it's still work. An effort put in for the hour I'm out here, you know? I guess every day is not perfect, but I'm not a perfectionist. I am not perfect, but I do appreciate you putting in effort to watch us," she continued.
However, she did not reveal what may have caused her unusual actions.
"I love entertaining you and it's not easy. It is not easy. You're a tough crowd," Williams, who has been hosting the show since 2008, added.
During Friday's episode of "The Wendy Williams Show," the host appeared to slow her speech and trail off in the middle of sentences. During the Hot Topics segment of the show, Williams became obsessed with the Shoe Cam music, called British singer Adele "Ho-dele" and stood up mid-sentence to show off her outfit.
DJ Boof, who has worked with the veteran television show host in the past, recently chimed in saying that staffers were afraid to speak up about her bizarre behavior.
"Yup exactly and it will all come out," he replied on an Instagram post. "Y'all have no idea what's really going on and everyone there is afraid to speak up because they don't wanna lose their jobs.. this is going to play out bad.. I feel sorry for the workers and victims."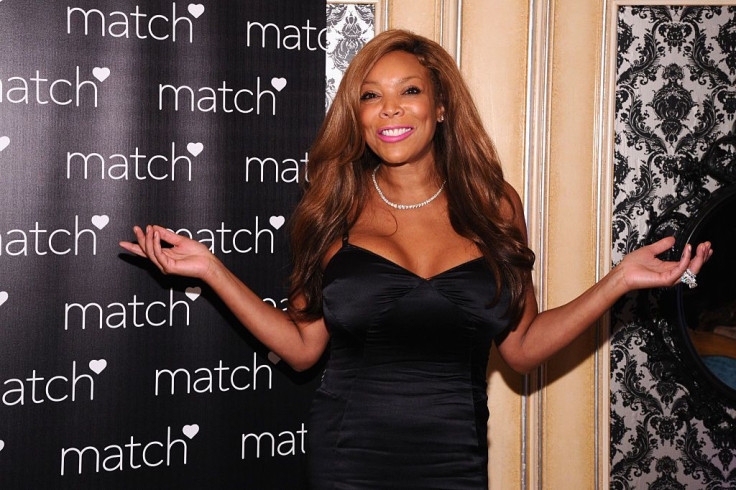 © Copyright IBTimes 2023. All rights reserved.
FOLLOW MORE IBT NEWS ON THE BELOW CHANNELS