Wendy Williams And 'RHOA' Star Nene Leakes Feuding Again After 'Ambush' Phone Call
Is NeNe Leakes and Wendy Williams' friendship on the fritz... again?
It seems so. The famous talk show host used the "Hot Topics" segment of "The Wendy Williams Show" on Monday to vent about how "The Real Housewives of Atlanta" star ambushed her and asked her viewers for their opinion on the matter.
"On Friday evening I was in the house minding my own business … my phone rings shortly after 10 o'clock and it's NeNe… I said, 'Hi NeNe, why are you screaming? Why are we on speakerphone, your house is big enough? What're you doing?'" Williams recalled, according to HollywoodLife. "She [NeNe] said, 'Girl.' I said, 'Yes NeNe, why are you talking so loud?' She said, 'I'm here with all my people…'"
READ: Wendy Williams Mom-Shames Ashley Graham During 'Hot Topics', 'I Don't Like What She Did'
Williams went on to explain that NeNe wanted to chat over FaceTime -- something that Williams admittedly is not a fan of.
"If I don't do it with my own parents, or the show, why would I be doing it for someone over there? I like NeNe, but she's still an 'over there' person to me," the 55-year-old said.
"Honestly, here's where the ambush came in," she continued. "She says, 'Wendy, look — she was in hair, makeup and wardrobe with all her people — we filming and I want you to be on the speaker!' I said, 'NeNe, I did that for you once. I did that for you one time, you asked me to… I made it very clear [that] I'm not a housewife."
"Sorry, my career is a bit different than being a housewife," she added. "I don't need that kind of attention. And, quite frankly, then I hung up on her. I said I'm not here for this and I hung up. She never called back and apologized. No!"
Williams continued to express her frustration about the situation and described what would have made the phone call more acceptable.
"When you call somebody and you want them to participate in something, you call them off-speaker in the other room first. 'Wendy, I want to record with you, do you thing you could?'" she elaborated.
She continued, "She never called me ahead of time to ask me, she never called after or even text to apologize. And, I still haven't heard from her and here we are on Monday and that was Friday."
"I'd love to know what Wendy Watchers think about this, because as far as I'm concerned, I don't want to do anything. She's seeing it right now — I'm saying it right now, you better not use any of that footage, Bravo," Wendy said.
"I know I make this look easy and I have my ratchet ways, but the fact is that I worked 35 years of my life to sit here for 11 seasons," she said referencing her daytime talk show. "Look, it's a full motion picture behind-the-scenes. I'm not slumming by being some add-on out of a suitcase for some housewife."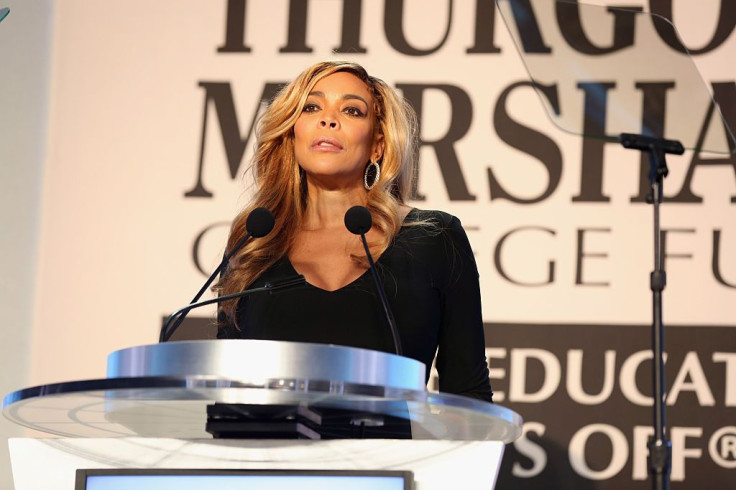 © Copyright IBTimes 2023. All rights reserved.