Wendy Williams Staffers Want Her In The Finale, 'Weird' To End Show Sans Titular Host
KEY POINTS
Wendy Williams' staffers felt like they should pay tribute to her in the final episode
The "Wendy Williams Show" staffers have fond memories of the former host
An insider claimed some staffers were traumatized by Williams' alleged erratic behavior
Wendy Williams' eponymous show is ending, and her staffers want her to be in the finale.
The "Wendy Williams Show" host has been gone for the whole season due to her health issues. The talk show will be ending next month, and Sherri Shepherd's new program will replace it. Williams' staffers want her to appear in her eponymous show's finale because they find it "weird" to bid goodbye to the show without her.
"There's talk [of how to say goodbye] and a lot of people on staff feel like there should be a tribute to [Wendy] or some kind of farewell," an unnamed insider told Page Six. "It's her show and she's not there for it."
The source added that the staffers want Williams to return for the last episode because "they have all these fond memories."
"People want her to come back… A lot of people — especially the mid and low-level producers — signed up for the job because of Wendy. It feels like it's just going to end [without her]. It's weird," the source continued.
Meanwhile, another anonymous tipster claimed that the staffers were traumatized by Williams' alleged erratic behavior in the past years. There were reportedly days when she would not show up to work and her staff were not sure if they still have a job.
"She held the fate of almost 125 staffers' ability to care for their families [in her hands]. They're glad they finally have some security in their life [with Shepherd's show]," the second source continued.
Page Six noted that most of Williams' production staff will work with Shepherd on her new show "Sherri," which will take over Williams' time slot. There is still no confirmation on who will be hosting the final episode, but Shepherd is expected to do it.
"Sherri is returning to guest host, but the last day of production is not set," a third source said.
Although it's not yet final, the first source said it would be "awkward" because Shepherd is "the one replacing her."
Williams sat down for an interview with Fat Joe on Instagram Live Saturday and revealed that she only wanted him and Remy Ma to fill in for her on the show. Williams also said that she would not watch Shepherd's new show.
Shepherd responded to Williams' diss, saying she was "truly concerned" for the former host and asked the others to "pray" for Williams.
"I did hear Wendy say she will not watch me on the new show. And that's OK. You know, I understand," Shepherd said on her Instagram Live the same day as Williams and Fat Joe's interview. "She's going through a lot. I'm truly concerned for her."
"The Wendy Williams Show" will air its finale on June 17.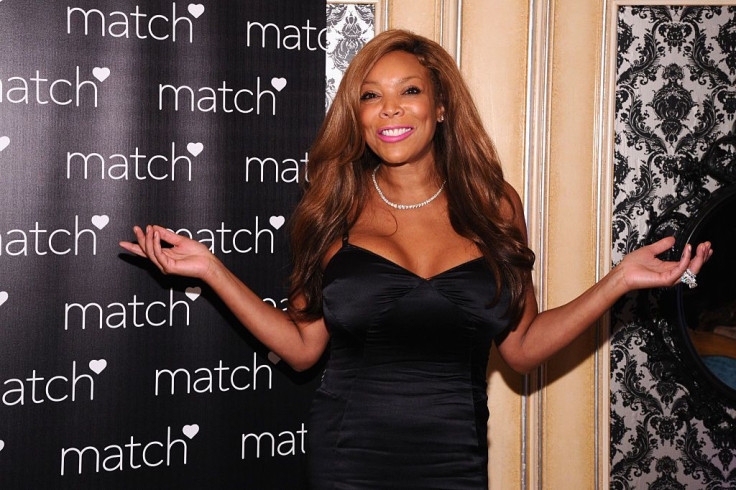 © Copyright IBTimes 2023. All rights reserved.