Wentworth Miller Responds To Fans Wanting His 'Prison Break' Character To Come Out As Gay
KEY POINTS
Wentworth Miller is not in support of having his character in "Prison Break" come out as gay
The actor called for better representation in Hollywood
Miller announced his departure from "Prison Break," revealing he doesn't want to play straight roles anymore
Wentworth Miller has addressed fans who want his "Prison Break" character Michael Scofield to be gay, revealing that he does not support this.
The 48-year-old actor revealed on social media in early November that he will be stepping down from his role in the Fox series. In a lengthy Instagram post, Miller, who came out gay in 2013, responded to fans' requests for his character in "Prison Break" to "leave Sara for T-bag" or "T-bag will be 'looking' for Michael/me."
"Is it possible, to some folks, T-Bag = 'gay' rep on PB? Maybe the ONLY rep on TV in their part of the world? Forget the homophobes + zealots (bec f--- them) - for the queer kids, the queer adults who will never come out bec coming out = death in their part of the world... is T-bag the best they can expect?" Miller wrote Saturday.
He went on to slam the Hollywood industry for telling "lies" that the screen is "sacred" and that thespians are "gods." What Miller deems sacred is storytelling.
"Older than civilization, it's how we try and make sense of where we've been. Are. Where we're going. Hollywood is just the shiny straw thru which the sacred is (currently) channeled," the actor said.
"Stories matter. Balanced, responsible storytelling matters. You never know who's watching. Or where," he continued, adding that Hollywood is "about gender, sex, race, dating, power, politics."
Miller admitted that he had accepted roles just for the money, but from now on, he vows to change this. He also revealed that there's a producer who told his co-star — whom he said is not in "Prison Break" — that they were making "fast-food."
"I don't mind a little fast food in my diet. It's an issue if my diet is exclusively fast food. It's an issue if a large percentage of your audience only consumes fast food shows. We can't assume @disclosuredoc et al. are also on the menu (or even available)," Miller said.
He concluded his post by asking for "better representation" in Hollywood.
Meanwhile, Miller casually dropped that he was leaving the show earlier this month after slamming negative comments on his Instagram account, explaining that he didn't want to portray straight characters anymore.
Several of his "Prison Break" co-stars sent him messages of support after he announced his decision to retire as Michael Scofield.
"It was fun mate," Dominic Purcell, who played Miller's on-screen brother, wrote. "What a ride it was. Fully support and understand your reasoning. Glad you have made this decision for you health and your truth. Keep the posts coming. …. love ya brother."
Sarah Wayne Callies — who played Dr. Sara Tancredi, the love interest of Miller's character — said on her Instagram that "with gratitude for all the work we did together, & with deep love, I'm voicing my support for that choice."
"To all the fans, know this: the cast of prison break is a queer friendly space," she wrote, adding, "we stand with - and among - our friends & family in the LGBTQ+ community with full throated support for their rights and artistic work. all the time. always. and if that's a problem for anyone, to quote a good man, 'that's your work.'"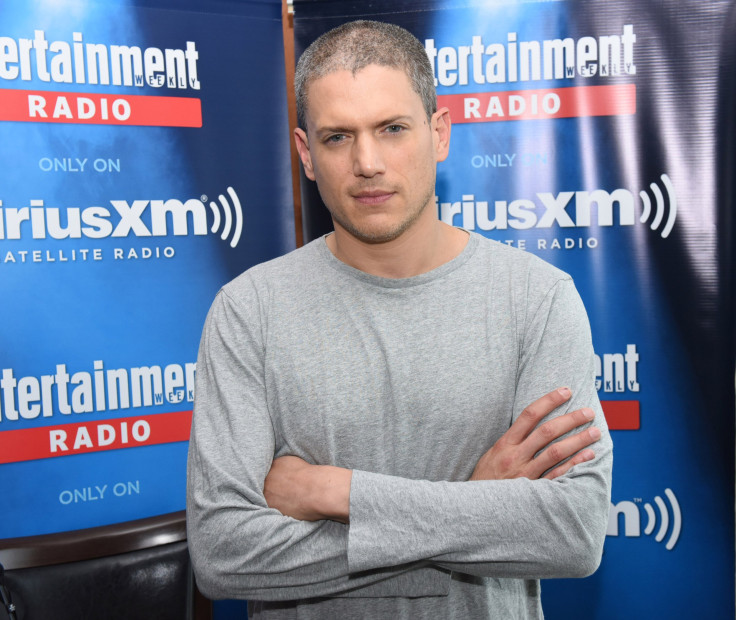 © Copyright IBTimes 2023. All rights reserved.