West Africa Travel Ban: Why Ebola Fears Over US-Bound Flights Are Overblown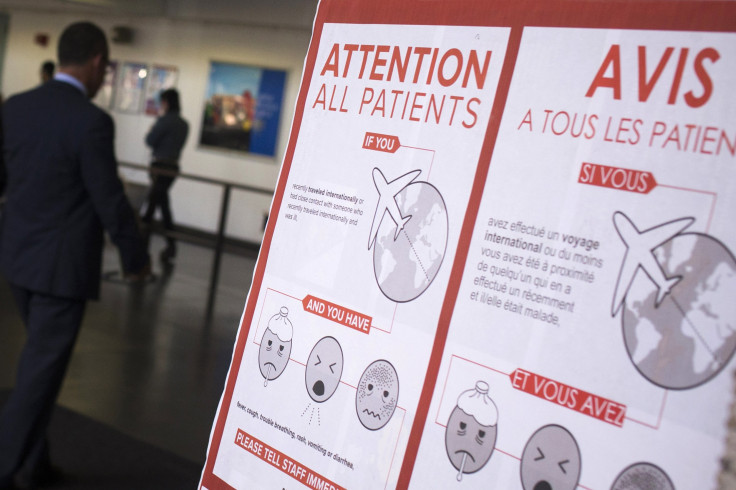 A majority of Americans think the U.S. should ban all incoming flights from countries fighting Ebola. Some 58 percent of respondents in a new survey from NBC News said they were in favor of a U.S. travel ban from the West African countries of Liberia, Sierra Leone and Guinea, where more than 3,400 people have died from Ebola. Only 20 percent said they did not support the ban.
The argument is that to stop the Ebola virus from leaping into new territories, including the U.S., it must be restricted at its source. However, an outright ban on flights from those countries would backfire on efforts to stop Ebola's spread, health experts have said. Some officials say a travel ban could even make matters worse. The NBC poll is based on a survey conducted Tuesday of 1,010 U.S. adults.
"Though we might wish we can seal ourselves off from the world, there are Americans who have the right of return and many other people that have the right to enter this country," Centers for Disease Control and Prevention Director Thomas Frieden told reporters this week. "We're not going to be able to get to zero risk no matter what we do unless we control the outbreak in West Africa." Frieden emphasized that a travel ban could make it difficult to get much-needed medical supplies and aid workers to the affected regions. Making it harder to respond to the needs in those countries will "inadvertently increase the risk to people" in the U.S., he said.
While the case of Thomas Erica Duncan, a Liberian national who contracted Ebola before traveling to the U.S. and died Wednesday at a hospital in Dallas, underscored many people's worst fear that someone with the virus could enter the country undetected, the chances of that happening are slim. Roughly 150 people fly out those countries each day bound for the U.S., according to the Washington Post. These individuals are screened before departure for elevated body temperature and other symptoms that could indicate Ebola infection. About five to 10 people are prevented from flying each week because of these measures, according to the World Health Organization.
Travelers from West Africa arrive at one of five airports in the U.S., where authorities are preparing to ramp up health screenings at these airports starting as early as this weekend. Passengers coming from Liberia, Sierra Leone and Guinea will have their temperatures taken by agents upon arrival and be asked to answer a series of health-related questions.
Ebola cannot be transmitted through the air, health experts have said. A traveler would have to have symptoms for him to be contagious. The increased screenings at U.S. airports will help authorities "[learn] more about passengers coming here from West Africa [and] will provide another necessary line of defense against this epidemic," Sen. Charles E. Schumer, D-New York, said in a statement Wednesday.
U.S. President Barack Obama has been reluctant to outright ban travel to and from affected countries, arousing critics who say the Obama administration is not taking the necessary steps to protect the U.S. from a possible Ebola epidemic. The White House's position "defies logic," Louisiana Gov. Bobby Jindal, a Republican and potential 2016 presidential candidate, said last week. "[Banning flights] seems to be an obvious step to protect public health in the United States."
© Copyright IBTimes 2022. All rights reserved.
FOLLOW MORE IBT NEWS ON THE BELOW CHANNELS