Westlands Water District, Nation's Largest Agricultural Water District, Hit With Rare Federal Fine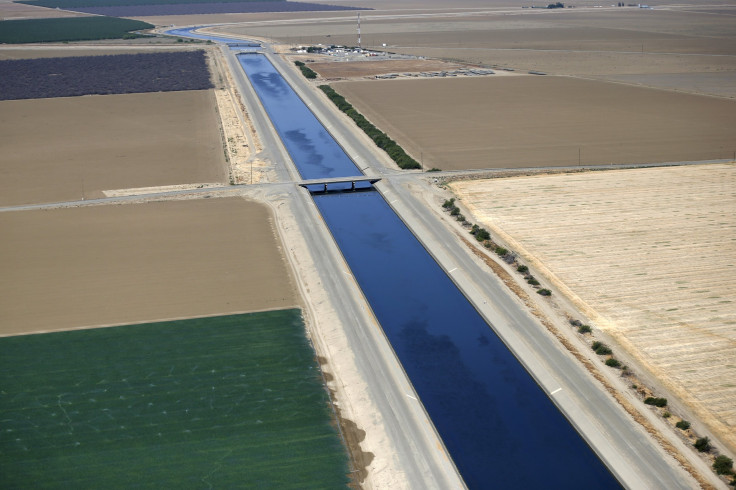 The U.S. Securities and Exchange Commission on Wednesday levied a $125,000 fine on the Westlands Water District — the country's largest agricultural water district — for misleading bond investors about the district's financial health. This is only the second time the SEC has issued a financial penalty against a municipal-bond issuer.
The Westlands Water District, located in central California, overstated the agency's revenue in order to promote investment in a $77 million bond issue in 2012. By doing so, it misled investors into believing that it had enough revenue to cover debt payments without having to raise rates, the SEC said in a statement Wednesday.
An enforcement case against two officials — the district's General Manager Thomas Birmingham and former assistant general manager Louie David Ciapponi — was also settled by the SEC. Birmingham, who, in 2010, jokingly referred to the transactions as "a little Enron-like accounting," and Ciapponi agreed to pay penalties of $50,000 and $20,000, respectively, to settle the charges against them.
"The undisclosed accounting transactions, which a manager referred to as 'a little Enron accounting,' benefited customers but left investors in the dark about Westlands Water District's true financial condition," Andrew Ceresney, director of the SEC Enforcement Division, said in the statement. "Issuers must be truthful with investors and we will seek to deter such misconduct through sanctions, including penalties against municipal issuers in appropriate circumstances."
However, neither Westlands nor the two executives have acknowledged their guilt, according to media reports.
"Westlands, Birmingham and Ciapponi determined that entering into the settlement to fully resolve the matter was in the district's best interest," the district reportedly said in a statement.
Westlands Water District serves the western San Joaquin Valley, supplying water to 700 farms spread across 1,000 square miles. The Fresno, California-based district also has federal contracts to provide water to farms in the Central Valley.
© Copyright IBTimes 2023. All rights reserved.