Westminster Dog Show Results 2015: Tuesday's Winners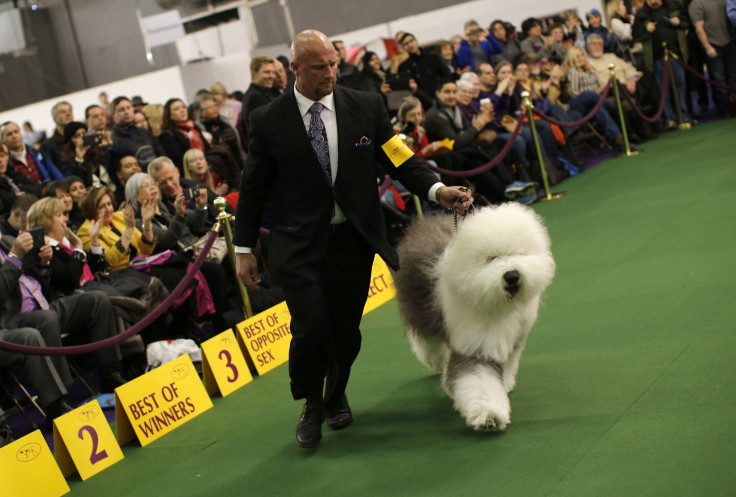 Three groups of dogs were judged in the 139th Westminster Kennel Club Dog Show Tuesday in New York City. The winners are headed for one last round of judging to determine Best In Show, the most coveted award at the WKC Dog Show.
Sporting, Working and Terrier groups were judged Tuesday. The Hound, Toy, Non-Sporting and Herding groups were judged Monday, you can see the winners here. A 15-inch beagle named Looking For Trouble won the Hound group, a shih tzu named Rocket Power won the Toy group, a standard poodle named Flame won the Non-Sporting group and an Old English Sheepdog named Swagger won the Herding group.
Last year's Best In Show was Sky, a wire fox terrier. Sky was the 14th wire fox terrier to win Best In Show since 1907, making it by far the winningest breed in the history of the WKC Dog Show. Other terriers are popular as well: a Scottish terrier has won eight times while an airedale terrier, smooth fox terrier and Sealyham terrier have all won four times. In total, the terrier group has taken home 46 Best In Show awards. For a full list of Best In Show records and winners throughout the years, see the WKC's records page.
Out of the four dogs picked on Monday, the Standard Poodle has the best track record with four Best In Show titles to the breed's name.
IBTimes will be updating this story as results come in. The WKC Dog Show is broadcast on CNBC but you can live stream via CNBC online by signing in with your service provider username and password. You can also watch on the official WKC Dog Show app. For all viewing info, see our live stream guide, here.
Sporting Group winner: English Springer Spaniel, White Diamonds.
Sporting Group runners-up (in order): Black Cocker Spaniel, Clumber Spaniel, Irish Setter.
Working Group winner: Portuguese Water Dog, Impression De Matisse
Working Group runners-up (in order): Leonberger, Bernese Mountain Dog, Siberian Husky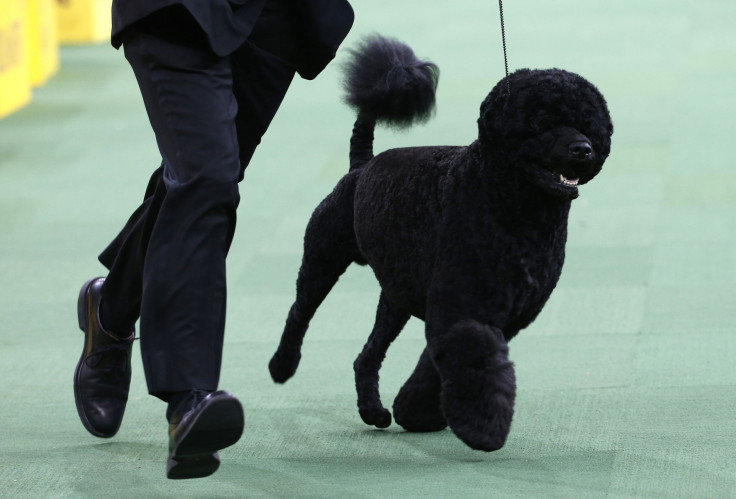 Terrier Group winner: Skye Terrier, Good Time Charlie
Terrier Group runners-up (in order): Welsh Terrier, Norfolk Terrier, Dandie Dinmont Terrier
© Copyright IBTimes 2023. All rights reserved.