'Westworld' Season 2: Ed Harris Talks Man In Black's Journey With Daughter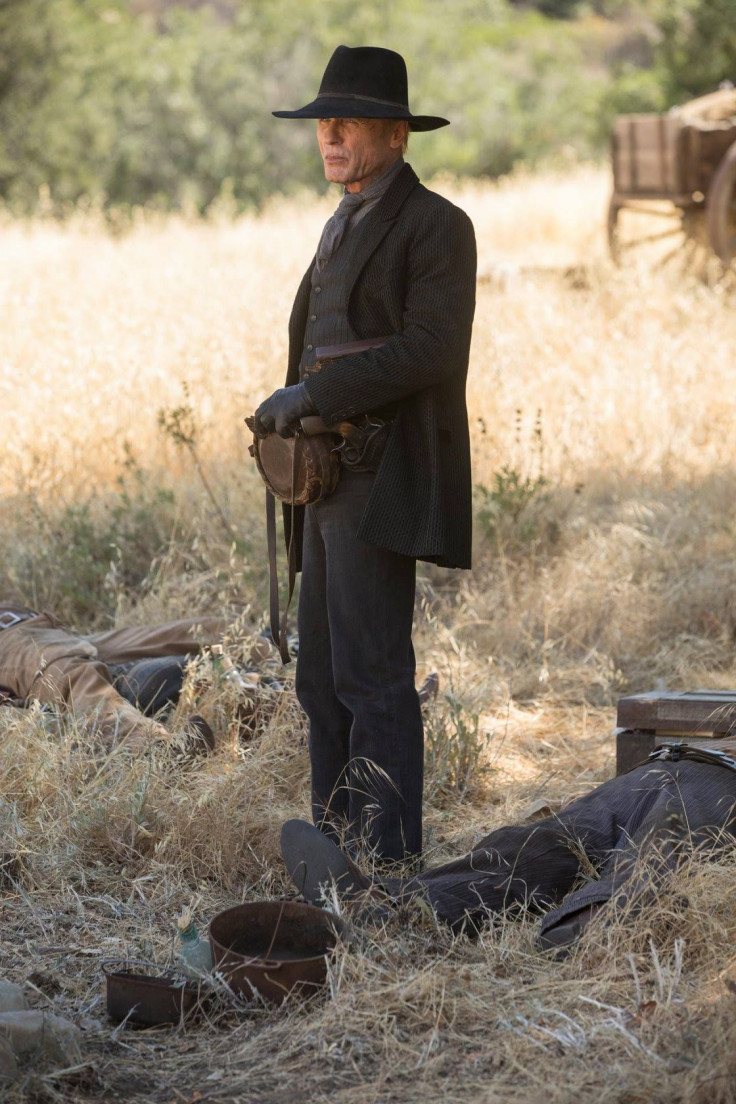 The "Westworld" Season 2 episode titled "Riddle of the Sphinx" dropped a bombshell on fans during the last scene. Apparently, Emily (Katja Herbers), the mysterious park guest first seen in Delos' sixth park, The Raj, is actually the daughter of the Man in Black (Ed Harris).
In the scene, the Man in Black and his group met up with Emily, who was riding alone, and she greeted him with a smirk and a "Hi, dad." Based on how Emily looked at her father, it appears that she is not happy with him.
When asked by The Hollywood Reporter what's next for the two of them, Harris teased that they filmed a lot of scenes together. However, that's all he would like to say. "We do quite a bit together," he confirmed.
The Man in Black is a man of action this season, so he and his daughter will probably encounter a lot of disgruntled hosts in their journey. "I knew I was going to have a lot more damage done to me this year," Harris said with a laugh. "I knew it would be a very physical year."
Despite his somewhat villainous appearance, Harris maintained that his on-screen character is actually a protagonist. "He has this whole other agenda," he explained. "He's realizing there's something going on in the park that he's not entirely surprised by, but something has taken place that he finds particularly wrong and offensive. He's out to do something about it. He has a very specific goal in mind."
Meanwhile, Herbers spoke with Harper's Bazaar and revealed that her character, Emily Grace, entered the park in search of her father. However, she was caught by surprise with the host uprising.
Unlike her father, Herbers said Emily actually treats the hosts well. "She sees how people are behaving in the park, and she does not like it. So where the Man in Black is very disrespectful, I think she's quite respectful of the robots. The hosts, I should say," she said.
Herbers also said in another interview that Emily is probably very different from her father in a lot of aspects, but she acknowledged that "she's also her dad's daughter, and there's a darkness to her."
© Copyright IBTimes 2023. All rights reserved.