What Are Pre-Existing Conditions? Trump's Healthcare Bill Would Cover Only 5%, Might Increase Health Insurance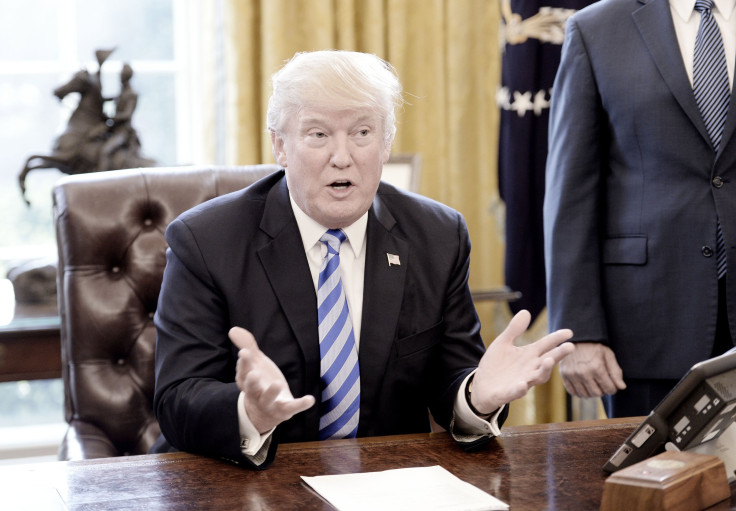 White House Republicans passed the American Health Care Act Thursday, to repeal and replace Obamacare in a close vote. The AHCA passed by the House of Representatives in a 217-213 vote, still faces a tough fight to pass the Senate.
However, the bill raised concerns among common people that they could be denied health insurance coverage based on pre-existing medical conditions. Under Obamacare, the law prohibited employers from denying coverage or obtaining premiums for those with pre-existing conditions. The new version of the AHCA under the Republican healthcare bill, however, contains an amendment that allows states to opt out of protections for pre-existing conditions.
After the bill was passed, President Donald Trump, who had promised that pre-existing conditions would be covered by the bill, called it a "great plan."
"What we have is something very, very incredibly well-crafted," Trump said. "...This has really brought the Republican Party together."
According to the Department of Health & Human Services, "Under current law, health insurance companies can't refuse to cover you or charge you more just because you have a 'pre-existing condition' — that is, a health problem you had before the date that new health coverage starts."
It also ensured that "Health insurers can no longer charge more or deny coverage to you or your child because of a pre-existing health condition like asthma, diabetes, or cancer. They cannot limit benefits for that condition either. Once you have insurance, they can't refuse to cover treatment for your pre-existing condition."
These rules were put into effect for the AHCA plan years beginning on or after Jan. 1, 2014.
However, the new bill could affect the coverage options drastically. States would be permitted to charge higher premiums for people with pre-existing conditions and would be allowed to charge them differently based on their age, geographical location and several other things.
Health consultancy firm Avalere released an estimate Thursday concluded that the $23 billion allocated by the new AHCA to help cover people with pre-existing conditions would only be able to pay for 110,000 of them. "Approximately 2.2 million enrollees in the individual market today have some form of pre-existing chronic condition," Avalere says in its report.
"Given the amount of funding in the bill, the program can only afford a few small states to opt into medical underwriting," said Caroline Pearson, senior vice president at Avalere.
"If any large states receive a waiver, many chronically ill individuals could be left without access to insurance," Pearson added.
"To actually protect someone with pre-existing condition... they need full protection. Otherwise, it's like giving someone half a bulletproof vest," said Karen Pollitz, a senior fellow at the Kaiser Family Foundation.
Democratic Sen. Sherrod Brown of Ohio tweeted a list of pre-existing conditions that could cause someone to have an increased amount of health insurance costs under the new Republican healthcare bill.
While his meeting with the Australian prime minister on May 4, Trump praised the Australian health care system and spoke about the new healthcare bill.
"It could get maybe even better. It's a very good bill right now. The premiums are gonna come down very substantially," Trump said, during his first meeting with Australian Prime Minister Malcolm Turnbull in New York City.
"The deductibles are going to come down. It's going to be fantastic health care. Right now Obamacare is failing. We have a failing health care – I shouldn't say this to our great gentleman, my friend from Australia cause you have better health care than we do," Trump added.
© Copyright IBTimes 2023. All rights reserved.