What Is Dating Sunday? Why The First Sunday Of The Year Is The Biggest For Dating Apps
With calendars changed and New Year's resolutions set, the focus of many turns to love, at least according to many of the most popular dating apps. Based on data from leaders in the industry, the first Sunday of January – dubbed, "Dating Sunday" – is historically the biggest of the year for dating apps.
According to Bumble, the company is expecting a 30% increase in new users on Sunday and a 15% increase in user activity overall. The dating app also told CNN the last year's Dating Sunday was the biggest single day for registrations in its history.
The motivation for this phenomenon, unsurprisingly, appears to be the changing of the year and the desire of many to no longer be single. Questions about relationships during visits with family over the holidays are also said to be a contributing factor.
"It's a mix of New Year's resolutions, post-holiday breakups and Valentine's Day around the corner," a Bumble representative said.
Other companies are expecting similar upticks in business. Match anticipates an 80% increase in new users on Sunday after seeing a 69% spike in 2019. Even a more obscure company like CoffeeMeetsBagel can see an increase, with a 75% surge in activity back in 2018.
"Singles are back at home after the holidays," a representative for Match said. "Feeling inspired to meet their match in the new year."
According to a Stanford University study, online dating remains the most popular way couples meet in the modern age.
"As a result of the decline in meeting through friends and the rise in meeting online," the study explained. "Heterosexual couples in the US are now much more likely to meet online than to meet any other way."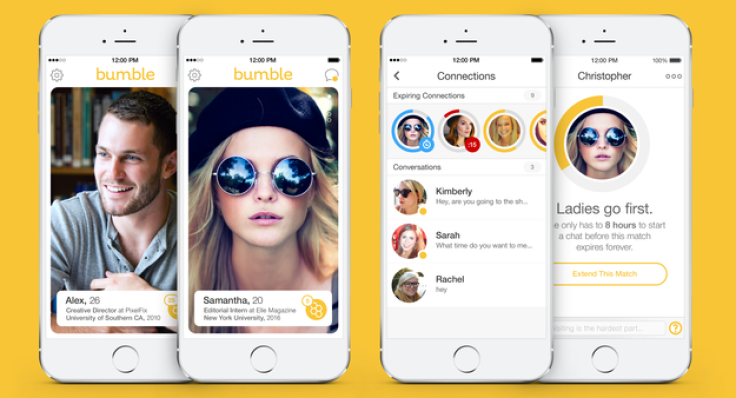 © Copyright IBTimes 2023. All rights reserved.