What Does Scott Disick Think Of Kourtney Kardashian's New Boyfriend Younes Bendjima?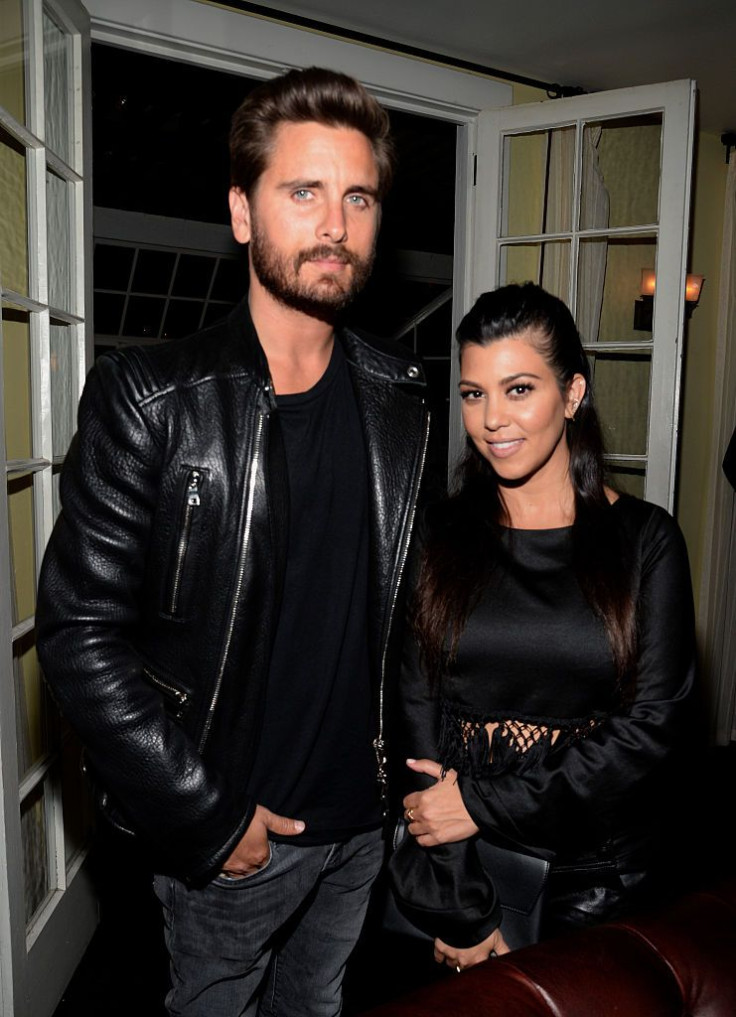 Although Kourtney Kardashian and Scott Disick split up almost two years ago, the reality star is reportedly having trouble accepting that the mother of his children has moved on from their relationship.
It was recently revealed that Kourtney attempted to give Scott a heads up on pictures that may surface, exposing her new romance with rumored boyfriend Younes Bendjima by sending her ex-boyfriend a text, according to Us Weekly.
On Wednesday, sources told the publication that although Kourtney attempted to warn her former beau to spare his feelings, it instead upset him and he "freaked out."
"Kourtney let Scott know there might be pictures of her and Younes together," an insider said.
Sources revealed that Disick is reportedly struggling to deal with the single life and knowing that after more than a decade-long romance with Kourtney, she no longer wants anything to do with him. "Scott is jealous of Kourtney's relationship," the source said.
READ: Kourtney Kardashian's new romance sends Scott Disick on a drinking binge
Although the two share three children together, Mason, 7, Penelope, 4, and Reign, 2, the "Keeping Up With the Kardashians" star is not interested in mending their relationship. "Scott sees Kourtney doesn't need anything from him anymore. It's hard for him," a source said.
Despite their split, Scott was initially under the impression that the two would get back together if he got sober and treated Kourtney with respect. Although he attempted to change his ways, it wasn't enough for Kourtney who has said that she is done with the romance.
"Kourtney says she's not getting back together with him any time in the near future," the source said. On a recent episode of the E! reality show, the star told her ex-boyfriend that they will never be together again after he flew a girl out while they were on a family vacation in Costa Rica with their kids.
It was previously reported that Scott began to spiral out of control once he realized Kourtney had no intention of giving him another chance. The reality star resorted to allegedly going on drinking binges and partying all day and night at his mansion. "Scott is being more open about his partying because he's realizing that getting back with Kourtney isn't going to happen," a source revealed.
"He's going to clubs and house parties, spending time with people he knows aren't a great influence" the insider stated.
Although Scott may be concerned with what Kourtney is doing, the mother of three seems to be focused on her kids and working on her fitness.
On Wednesday, Kourtney shared a photo of herself in exercise clothes letting fans know that she is in for a brutal workout. The reality star explained that her trainer told her that she would be doing "20 minutes [of] all BOOTY" exercise as a part of her training.
It's no secret that Kourtney has been hard at work and hitting the gym on a regular basis to keep in shape. As to whether or not her recent interest in fitness is a means for a revenge body is unclear.
© Copyright IBTimes 2023. All rights reserved.