Kourtney Kardashian Celebrates Rumored Boyfriend Younes Bendjima's Birthday After Scott Disick Drama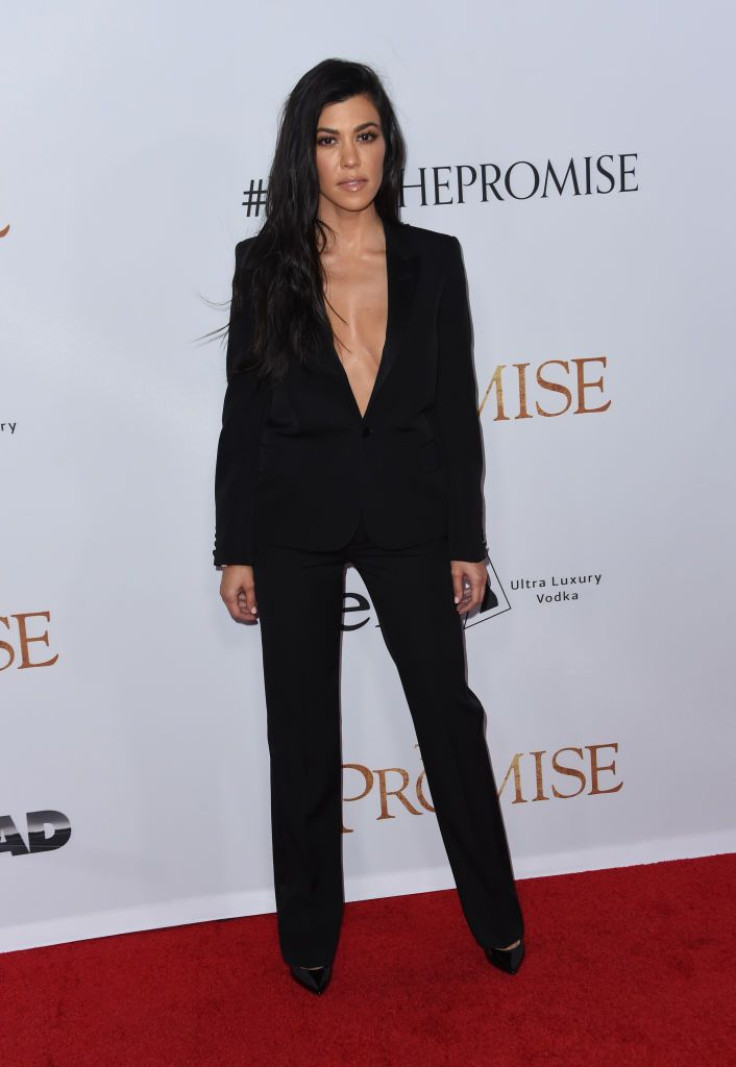 Although she has not publicly confirmed her romance, it sure looks like Kourtney Kardashian and rumored boyfriend Younes Bendjima are getting serious. The "Keeping Up With the Kardashians" star helped Bendjima ring in his 24th birthday with a special dinner at Los Angeles hotspot IL Cielo over the weekend.
After a day of filming her reality show, Kardashian headed over to her boyfriend's house where she left her car and hopped in his Ferrari so the two could head to dinner. The couple dined at the restaurant for three hours and were seen kissing and holding hands, according to E! News.
On the restaurant's website, it is stated that since 1986 the establishment has been "rated one of the most romantic restaurants of Los Angeles" and it is "known for its dreamy ambiance."
When leaving the restaurant, Kardashian and Younes walked closely together and both smiled as they got into the car, seeming like they enjoyed their intimate date night.
READ: Kourtney Kardashian defends Kim after confronting Scott Disick
It was previously reported that Scott Disick felt betrayed by Kardashian's relationship with Bendjima. The reality star thought that he had a chance to get back together with Kardashian because he showed her respect and got sober, according to TMZ.
Sources told the media outlet that Disick was upset about the news that Kardashian was dating someone else seeing as whenever he makes a mistake the family condemns his behavior but allows his ex-girlfriend to do as she pleases.
Although he isn't happy about Kardashian's relationship, Disick has been keeping himself busy. The reality star is rumored to be dating 19-year-old model Ella Ross.
Kardashian and Younes have been reportedly seeing each other since October after meeting at Paris Fashion Week. The former boxer was actually with Kardashian during her sister Kim's robbery. "He was really helpful and supportive during that time," a source said.
The two have been seeing each other ever since and recently have been spending a lot of time together. "Kourtney and Younes have seen each other several times in the last week," a source told E! News.
Although things are casual, the two seem to be having fun together, much to Disick's dismay. "Whether they are together or not, Scott gets really jealous when he sees or hears about Kourtney with anyone," an insider revealed.
"He'll always love her, regardless of their status," the source added.
Despite his feelings of jealousy and betrayal, it seems like Kardashian isn't dwelling on any negativity that she may be receiving from the father of her children. On Monday, the reality shared a photo of a fortune from a fortune cookie on her Instagram Story that hinted that she may be going through a hard time in her personal life.
"Your sense of humor enables you to glide through life's difficult periods," the fortune read. However, seeing as Kardashian looked happy joining Bendjima out for his birthday, it seems like her humor and that special someone are helpful in getting her through tough times.
© Copyright IBTimes 2023. All rights reserved.