What is Fat Tuesday? 5 Facts About New Orleans Mardi Gras 2017 Celebration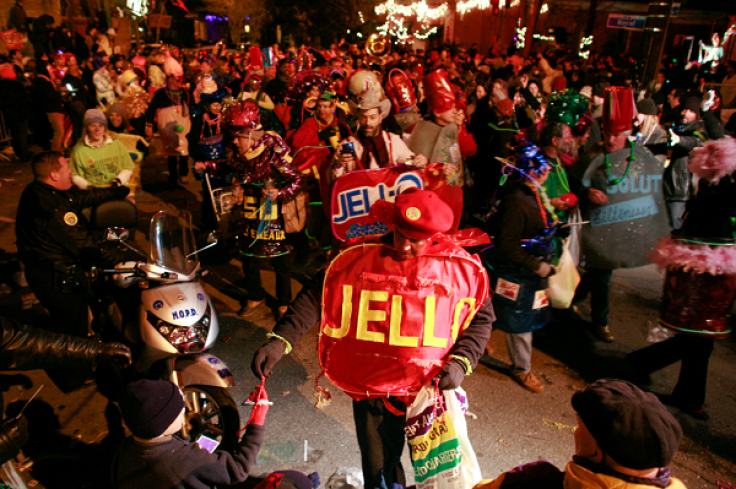 Every year Fat Tuesday rolls around to mark the Mardi Gras celebration in New Orleans. The festive holiday has also served as a time when people indulge in their favorite foods and treats in preparation for Lent, which is a 40-day long fast when Christians give up some of the things they most enjoy. Check out a few more facts about Fat Tuesday below.
1. Mardi Gras means Fat Tuesday in French: The celebration originally was a French Christian festival, first recognized by Pope Gregory XIII in 1582.
2. Fat Tuesday and Mardi Gras didn't arrive in America until 1699: Although the holiday had been celebrated for well over a century, it didn't arrive in Louisiana until 1699 when French explorers and brothers Jean-Baptiste Le Monye Sieur de Bienville and Pierre Le Monye d'Iberville arrived in the south.
3. The first formal celebration was actually in Alabama: Mardi Gras celebrations weren't officially recognized in the U.S. until Frenchman Nicholas Langlois brought the party in 1703 in Mobile. However, the celebration was initially known as "Boeuf Gras," which means Fat Ox in French.
Fat Tuesday didn't come to New Orleans until later: The actual first recorded Mardi Gras and Fat Tuesday celebration didn't happen until 1837, and the floats that are often seen in modern day celebrations didn't arrive until 20 years later.
4. Fat Tuesday is also celebrated as Shrove Tuesday: In some catholic cultures, people will celebrate Shrove Tuesday to kick off Lent celebrations. While some cultures will drown themselves in doughnuts, paczis, pastries and other sweet treats for Fat Tuesday, people celebrating Shrove Tuesday typically dine on pancakes.
5. Fat Tuesday is recognized globally: Despite its French roots and U.S. significance, Fat Tuesday and Mardi Gras-like celebrations have been held all around the world, especially in countries with a large German population that recognizes Fat Tuesday as Fastnacht Day.
© Copyright IBTimes 2023. All rights reserved.