What Is The Fiduciary Rule And Who Wants To Stop It? Firms Spent More Than $3M On Lobbying In First Quarter Of 2017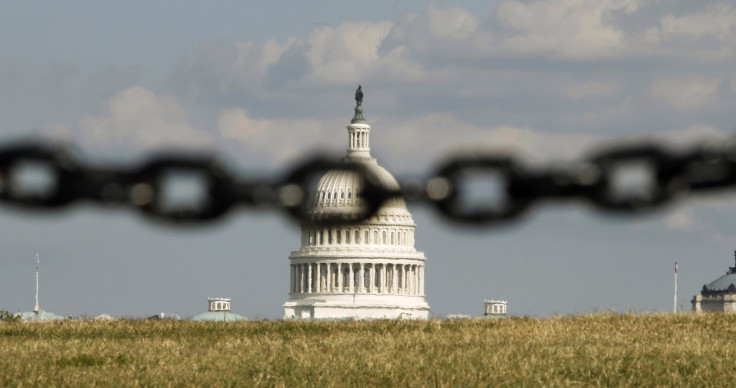 President Donald Trump and his administration may be pushing for the rollback of a Labor Department regulation from former President Barack Obama's tenure, but they're certainly not alone, congressional lobbying disclosure data show. In fact, newly released federal records show the finance industry spent big money in the first few weeks of Trump's administration to lobby on the regulation.
More than two months ago, Trump issued a memorandum ordering the Department of Labor to review the so-called "fiduciary rule," which would require investment advisers to act not in their own interests but in the interests of their clients — the definition of a fiduciary. On March 1, the department, headed by Acting Labor Secretary Edward Hugler, delayed its planned April 10 implementation by 60 days. The move was a boost to the financial industry, which has generally opposed the rule.
Read: What Is The Fiduciary Rule? Department Of Labor Delays Implementation 60 Days
While financial regulatory wonks like Massachusetts Sen. Elizabeth Warren have staunchly defended the rule as a protective measure for consumers, critics argue that it would place an undue compliance burden on the shoulders of financial advisers.
In the first quarter of 2017, more than 20 firms and organizations spent more than $3 million on lobbying in part on the rule.
Many of the firms and trade groups involved, such as Northwestern Mutual Life Insurance Co. and the Investment Company Institute, provide the sorts of financial services the rule regulates, or represent members who do. New York Life Insurance Co., for example, was represented by the lobbying firm Capitol Counsel LLC, which was paid $10,000. As many as 25,000 employees of New York Life sued the life insurance firm in July for improperly benefitting from excessive fees charged for a subpar company 401(k) plan—a breach of fiduciary duty. The company settled for $3 million in February.
Retirement and investment advisers weren't the only ones working in early 2017 to rescind the rule. The National Association of Federally-Insured Credit Unions contributed just under $1 million toward lobbying issues including the rule. That's likely because the definition of "fiduciary" as expanded by the Labor Department under Obama in April 2016 includes "persons who provide investment advice or recommendations for a fee or other compensation with respect to assets of a plan or IRA as fiduciaries in a wider array of advice relationships." Some credit unions offer education on retirement planning, and therefore may trigger the fiduciary classification.
Not all financial advisory companies are working to dismantle it. TD Ameritrade, which spent $50,000 lobbying on the rule, created a "DOL Fiduciary Rule Resource Center" last year that characterized the measure as a boost in protection for investors, a notion the company's managing director of adviser advocacy and industry affairs reiterated to CNBC in June.
Read: Elizabeth Warren Says Financial Firms Support Fiduciary Rule That President Trump May Kill
Even a tech company was in the mix, and for good reason. The personal finance software company Yodlee Inc., which spent $130,000, was acquired in November 2015 by Envestnet Inc., a wealth management tech company supporting, as of September, 51,000 financial advisers internationally. Unlike some of the company's likely clients, Envestnet has expressed its support of the rule, as the business is poised to "assist advisers and enterprises in complying" with it, according to an October press release.
Among those lobbying on the rule in early 2017 were former politicians, part of Washington's so-called "revolving door."
John Duncan, whose lobbying firm John Duncan and Associates LLC was paid $10,000 to represent an investment advisory trade group, served as Deputy Undersecretary for Legislative Affairs at the Treasury Department during the George W. Bush administration. J. C. Watts Jr., a former member of the House representing Oklahoma's Fourth District, and former House Budget Committee Staff Director Steven Pruitt lobbied on behalf of the National Association of Securities Professionals.
© Copyright IBTimes 2023. All rights reserved.