What Is Google AutoDraw? Web-Based Tool Can Turn Everyone Into A Designer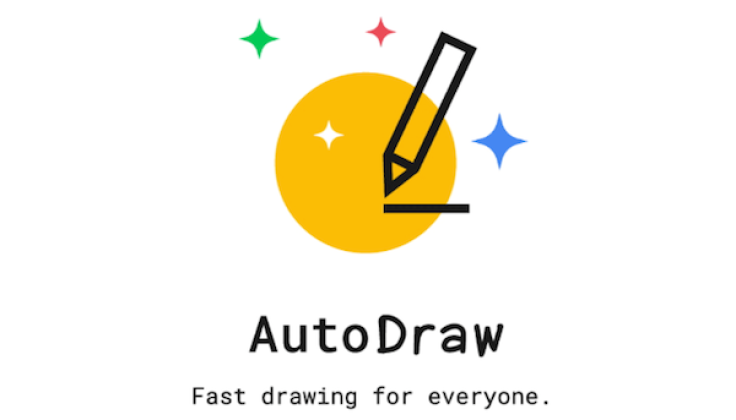 Google Creative Lab's newest experiment is called AutoDraw. It is a web-based tool that makes it easy for everyone to do some design work online. It uses machine learning, so it can cater to most if not all of everyone's design needs.
AutoDraw has an MSPaint-style interface, so users won't find it difficult to navigate on their first try. Android Police says it's good for making birthday cards or an event posters, but its use seems endless. With its machine learning technology, users only need to create an outline of what they want to make and the tool will readily suggest professional looking alternatives.
Upon visiting AutoDraw's website, users will be greeted with its logo and a catchphrase that says "fast drawing for everyone." There are then two options to choose from for first-time users: Start Drawing and Fast How-To. For users who want to learn more about the tool and how it works first, the latter is the option to choose since it loads a quick and easy-to-follow tutorial.
Clicking the Start Drawing button will open an empty sheet where users can draw and design with the help of machine learning. Sketching shapes and other things would cause the suggestion tool below the address bar to load recommendations from its pool of designs and drawings made by various talented illustrators, artists and designers.
The recommendations the suggestion tool provides range from simple shapes to illustrations of animals, furniture, houses, plants and sports equipment, among many other things. Clicking a suggestion will automatically replace the user's original sketch with the professional alternative. Users can then add texts, shapes and even color it using the different tools found on the left side of AutoDraw's interface. Once the design is done, users can download their masterpiece as a PNG file.
Google has come up with a video explaining how AutoDraw works. Check it out below before trying the online tool out yourself.
© Copyright IBTimes 2023. All rights reserved.