What Happened To Rob Kardashian? Did Weight Gain Cause Hospitalization?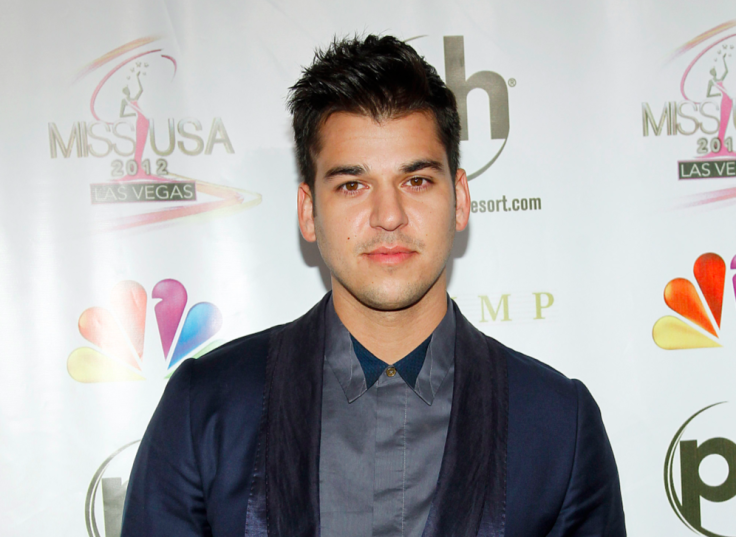 Former "Keeping Up With the Kardashians" star Rob Kardashian was rushed to a Los Angeles hospital Tuesday and diagnosed with diabetes, TMZ wrote in an exclusive report. The reality star felt ill over the Christmas weekend, and his family decided to get him emergency help when his condition deteriorated.
After doctors performed some tests they determined he was diabetic. Kardashian, 28, didn't know he had the condition, TMZ noted.
At the time this story was written, Kardashian was still in the hospital but was said to be in stable condition.
The diagnosis has reportedly been a wake-up call for the reality star, who has struggled with his weight the past few years. He has gained as much as 100 pounds, according to some reports. Kardashian is looking forward to making 2016 a healthy year, an insider told TMZ.
Hearing about his hospitalization might be a shock for some fans since it was last reported he was on the road to getting fit. He appeared slimmer when he posted a rare selfie to Instagram in August. He simply captioned the black-and-white photo "Gnite."
At the time, he had shared Twitter updates about exercising with his sister Kim Kardashian West, People magazine reported in August.
Celebrity trainer Gunnar Peterson, who famously helped Khloe Kardashian get her voluptuous curves in check, said that was working with the only Kardashian brother. "Rob is always in! He's slammed schedule-wise and still makes this work," Peterson told People. "Never worry about Rob."
No one in the Kardashian camp has issued a public statement about his reported hospitalization. It's unlikely he will address the situation directly since he hasn't shared a social media post since last month.
More recently, a report from Radar Online claimed Kardashian started to gain weight again. "He was doing so well for a minute but is now off the radar again and he seems to feel neglected because the entire family is focused on Kim, as usual," the source told Radar last week. "Nobody knows what to do anymore because Rob will not even leave the house. He seems really bad off and everyone is really worried."
Follow me on Twitter @mariamzzarella
© Copyright IBTimes 2023. All rights reserved.