What Happened To Shawn And Angela On 'Boy Meets World'? Recap Before 'Girl Meets World' Reunion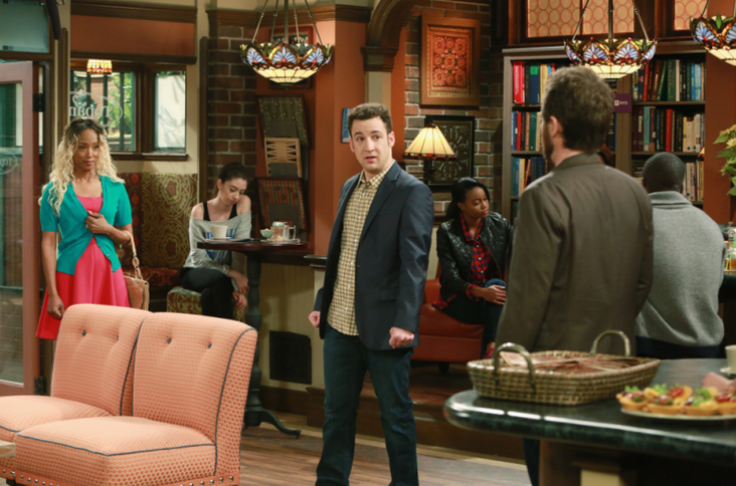 Brace yourselves, "Boy Meets World" fans. On Friday, June 19, Angela (Trina McGee) and Shawn (Rider Strong) are reuniting after 15 years apart. The exes will meet again on Disney's spinoff series "Girl Meets World." But how did they get to this point, anyway? Let's recap.
Angela first appeared on "Boy Meets World" in Season 5, episode 2, titled "Boy Meets Real World." The episode aired in 1997. Angela had only one line. She really became a major player in the series in episode 7, "I Love You, Donna Karan." At that point, Shawn and Angela had been dating for a few weeks. However, Shawn ended things with her because of his past relationship experiences. Shortly after he pursued a girl based on the contents of her bag – and Cory (Ben Savage) and Topanga (Danielle Fishel) discovered that the belongings were Angela's. By the next episode, Shawn managed to see that he was in love with Angela. But unfortunately he ran into another obstacle – she wasn't interested in dating him. When he crashed one of her dates with another guy, the two decided to give dating a chance.
They ended up taking a break in Season 6 when they went to college. Shawn told her that they should get to know other people, but in reality the two were far from over each other. By Season 7 the couple were going strong again, all thanks to Angela's dad. However, a happy ending for the pair wasn't in the cards. Angela's dad asked her to join him in Europe for a year, and Angela decided to take the opportunity. Shawn initially was going to ask Angela to stay, but a conversation with Cory stopped him. He later went to speak with Angela's father and ask his permission to marry his daughter. It appeared as if Shawn was going to propose to Angela, but he decided not to when she thanked him for letting her go with her dad.
"Boy Meets World" fans have been wondering since the finale if Shawn was going to propose to Angela. And they might finally get an answer on "Girl Meets World." The Angela and Shawn reunion episode, titled "Girl Meets Hurricane," will air on Disney Friday, June 19, at 8:30 p.m. EDT.
While out with Cory, Riley (Rowan Blanchard) and Maya (Sabrina Carpenter), Shawn will face a blast from his past – Angela. But the timing of her reappearance couldn't be more off. After growing closer to Maya and her mom, Shawn's at risk of "ruining everything."
© Copyright IBTimes 2023. All rights reserved.