What Happened When Prince Harry, Meghan Markle Met Their Favorite TV Star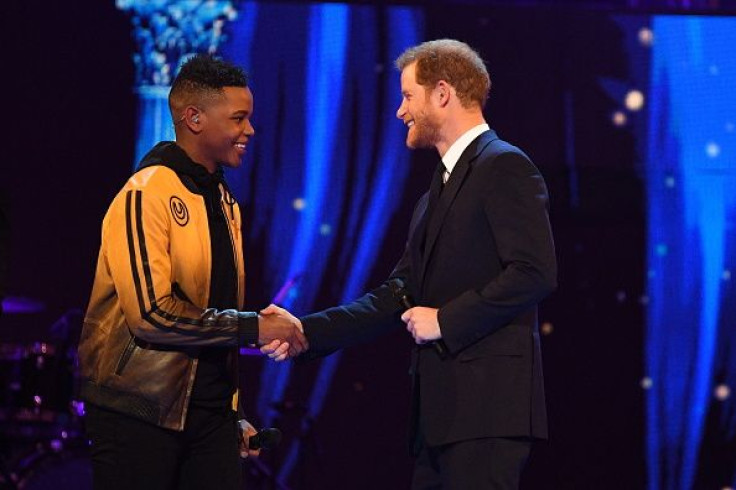 Prince Harry and Meghan Markle are huge fans of "The Voice Kids," and their favorite contestant from the previous season is Donel Mangena.
During a recent interview on "Lorraine," Mangena shared what it was like meeting Prince Harry and Markle at Queen Elizabeth II's 92nd birthday bash. In April, Mangena performed for Her Majesty at London's Royal Albert Hall.
"I was expecting like a handshake, and Meghan Markle ran to me, gave me a hug. She screamed my name, like, 'Donel!'" he said (via People).
Mangena revealed that Prince Harry told him that his money is on him, which means that the prince is rooting for the contestant to win. To this, the 16-year-old contestant replied, "Thanks, Harry. No pressure."
Unfortunately for Mangena, he didn't win "The Voice Kids," but he was Daniel Davies' runner-up. But he received even more recognition after his stint on the reality TV show. Mangena sang Pharrell Williams' "Happy" at the Queen's birthday and in front of the entire royal family.
Prior to his performance, Prince Harry introduced "The Voice Kids" alum to the crowd.
"It now gives me great pleasure to introduce a star of the future, Donel Mangena," Prince Harry before shaking Mangena's hand.
"People went crazy over the handshake. Like straight after going off stage and getting ready to go home, I looked at my phone and see people message me and Twitter going, 'The handshake!'" he said.
However, Prince Harry and Markle did not invite Mangena to their royal wedding on May 19. The royal couple asked cello player Sheku Kanneh-Mason to perform for them instead. The 19-year-old soloist was also named as BBC's Young Musician of the Year.
Prince Harry and Markle first heard Kanneh-Mason perform at the Halo Foundation event in London in the summer of 2017.
"I was bowled over when Ms. Markle called me to ask if I would play during the ceremony, and of course I immediately said yes. What a privilege to be able to play the cello at such a wonderful event. I can't wait!" he said (via The Cut).
© Copyright IBTimes 2023. All rights reserved.