What Have Elon Musk And Girlfriend Grimes Been Up To?
When Elon Musk and musician Grimes started dating back in May 2018 their relationship came as a surprise to most. While the couple has kept their dating life mostly private, the couple is still together and were reportedly spotted out in Beverly Hills, California.
On Saturday, Musk and Grimes cozied up for dinner at Wolfgang Puck's Spago, where they were seen by another patron, Page Six reported.
According to a source for the news outlet, "Musk had a few security guards with them. The tables next to them were empty and unseated. He was noticed by guests, but sat with his face away from the dining room."
To avoid the paparazzi, Musk and Grimes reportedly headed out a back exit of the restaurant after their evening together.
The pair have an interesting history together, meeting for the first time online as Musk admired Grimes for a joke, she made about the complications of artificial intelligence that the Tesla CEO was researching to make the same claims, Page Six reported.
For Grimes, it was the first time that someone reportedly got the joke and acknowledged it to her after saying it in a Fuse interview three years prior.
"I don't know if you've heard of Roko's Basilisk," she told Fuse. "[This character] is doomed to be eternally tortured by an artificial intelligence, but she's also kind of like Marie Antoinette."
Musk reportedly feels very strongly about Grimes, telling the WSJ that he adores her "wild fae artistic creativity and hyperintense work ethic."
Grimes kept it simple when she told the news outlet about Musk, saying, "I love him."
Musk and Grimes were first seen together when they walked the Met Gala red carpet together in May 2018.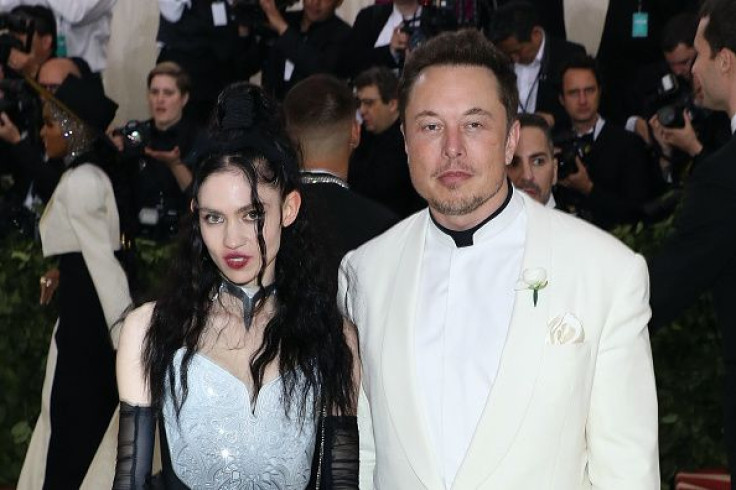 © Copyright IBTimes 2022. All rights reserved.
FOLLOW MORE IBT NEWS ON THE BELOW CHANNELS