What Kate Middleton, Meghan Markle Always Need To Wear In Public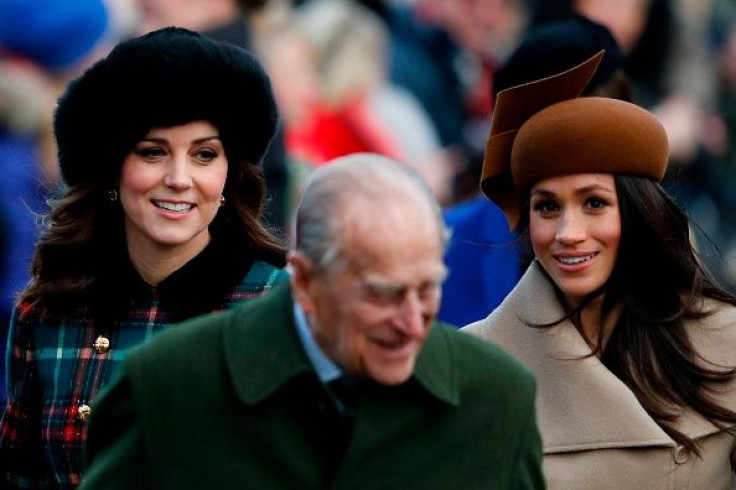 Kate Middleton, Meghan Markle, Queen Elizabeth II, and all the other female royals are required to follow one rule when it comes to their clothing.
Victoria Arbiter, a royal family expert, recently revealed that all female royals need to wear nude stockings in public. "You never see a royal without their nude stockings. Meghan, from what I can see from the engagement photographs, it doesn't look like she was wearing tights or stockings. I would say that's really the only hard, steadfast rule in terms of what the queen requires," she told InStyle.
Ever since she got engaged to Prince Harry, Markle has broken a slew of royal traditions. But Arbiter said that this is not an issue since she still hasn't married Prince Harry.
"I think we'll see a gradual change in Meghan's style over time to conform to those royal elements, but at the same time, I think what everyone loves about her is her own personal style. Hopefully, she'll be able to find the balance," Arbiter said.
And if Markle has broken several traditions with regards to her clothing and personal style – wearing trouser during official visits, donning a messy bun, and more – it seems that Middleton has no problem following the royal rules. The 36-year-old typically wears stockings during her official tours, and it is easy to spot because she is almost always wearing a dress.
Middleton's hair is almost always flowing on her back, but it is kept neat at all times. In certain occasions, the Duchess of Cambridge ties her hair in a bun and it makes her look even neater.
Meanwhile, Markle most recently broke royal tradition after she placed her Strathberry bag across her chest and back. This move was a first for the royals who typically carry their bags by hand. But Arbiter clarified that Markle did not technically break any traditions because there are no traditions about bags among royals.
"Yes, she is doing things slightly differently. We don't generally see a royal with a crossbody bag," she said.
© Copyright IBTimes 2023. All rights reserved.