What Is The Murph Challenge? Workout On Memorial Day To Honor Soldiers
Several people across the United States will be taking up the Murph Challenge this Memorial Day in order to honor those who died fighting for freedom, as well as to raise funds for the Lieutenant Michael P. Murphy Scholarship Foundation.
Navy Seal Lt. Murphy, a native of New York, died in 2005 in a battle with the Taliban in Afghanistan. He is the one who came up with the intense workout which is now called the Murph Challenge.
It includes a mile run, 100 pull-ups, 200 pushups, 300 squats and another mile run, all this while wearing either a body armor or a 20-pound vest.
Speaking to Fox News, Lt. Murphy's father, Daniel Murphy, said, "Michael did this CrossFit regimen, which he called Body Armor during his five years as a Navy SEAL as a training program, and he would do it with a 20-pound armor vest. His normal time would run about 32 to 33 minutes, but his best overall time was 28 minutes and change."
"In 2018, The Murph Challenge Fundraiser provided a vehicle to raise nearly $250,000 in order to begin construction on the LT Michael P. Murphy Navy SEAL Museum/Sea Cadet Training Facility in Long Island, NY! In addition to that, and only with such overwhelming support and success, the Foundation was also able to add four additional scholarships in 2018, now providing the opportunity to award 27 or more scholarships each and every year!" the Murph Foundation website stated.
According to the website, "Beginning on Memorial Day, each registrant will be asked to return to TheMurphChallenge.com and submit their 'MURPH' time to compare their achievement with other participants throughout the U.S. All times submitted will be displayed on a national leaderboard found at TheMurphChallenge.com. From that board, the top five men and top five women will be recognized for their efforts."
The challenge is getting bigger and bigger since its start in 2005, with actors including John Krasinski and Chris Pratt asking their fans to take up the challenge.
"TheMurphChallenge.com Memorial Day is coming up. No matter where you are or what you're doing, please take a moment out of your day Monday to pause and say thank you to the brave men and women who have laid down there [sic] lives for all of us. And if you wanna do a little something more? Take the #TheMurphChallenge !! Go to themurphchallenge.com for all the info," Krasinski posted on Instagram.
Speaking to WFMZ-TV, South Whitehall, Pennsylvania, Police Captain Jason Negron, said, "It means a lot because we know what their sacrifice was and this is just a little piece of what we can give and as we're working out we're suffering a little bit not as much as they do."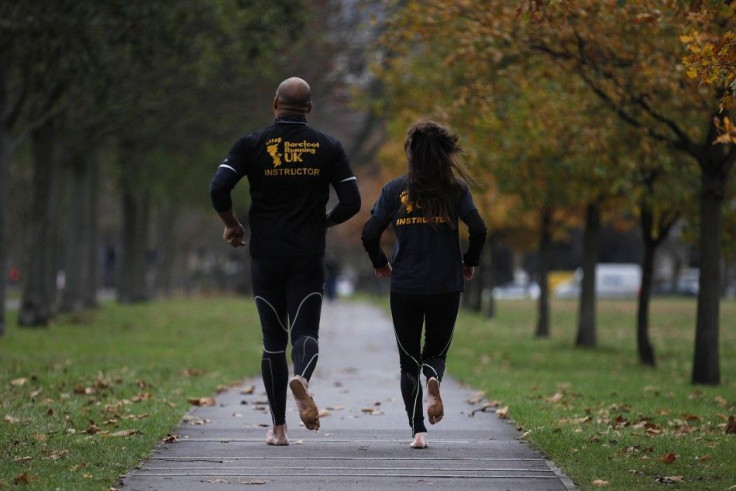 © Copyright IBTimes 2023. All rights reserved.