What Is Nochebuena? 5 Facts About The Hispanic Christmas Eve Tradition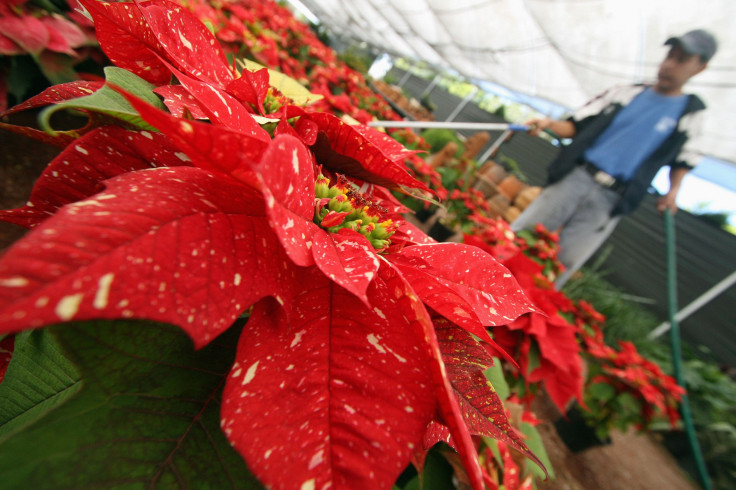 Nochebuena marks the celebration of Christmas Eve in Hispanic culture, where Christians everywhere from Puerto Rico to the Philippines celebrate with a large traditional feast. Considered one of the most important holidays of the season, the celebration is also known as Noche Buena, La Cena de Nochebuena or Navidad. Here's everything that you need to know about Nochebuena, which translates to "good night":
1. As the biggest Christmastime meal, the Nochebuena dinner often includes roast pork, or lechón, as the main course. Alcoholic beverages, including a traditional one that includes coconut milk, are usually enjoyed throughout the meal.
"In Mexico, for example, dinner can include homemade tamales, atole, bacalao (cod) a la Vizcaina or romeritos en revoltijo (a dish made with Mexican greens) accompanied by buñuelos (small doughnuts) for dessert and ponche (punch) to toast," according to the Denver Post. "In other Latin American countries, especially those in the Caribbean, the main dish is roast pork with rice and beans, pasteles (tamales) and different salads. Plus, it wouldn't be Christmas without Coquito, an alcoholic beverage made with coconut milk, condensed milk and white rum."
2. In Spain, a traditional Nochebuena dinner will see people gathering to feast on seafood, tapas, which are small plates of food, and other dishes with their families at bars and taverns. "Some families attend midnight mass before or after, although many families are still finishing dinner around the table at midnight," according to food site Spain Recipes.
3. A red poinsettia has become the symbol of the holiday. In Mexico, where the flower is native, it is known as the "flor de Nochebuena," or Christmas Eve flower. It blooms in November and December as revelers prepare for the holiday. Mexican legend tells of a girl who once was on her way to Mass but didn't have a gift for baby Jesus. She gathered green flowers, but by the time she arrived, they had turned red. "Its bright red color reminds us of the holiday season and cheers up a cold winter landscape," said Suzanne Barbezat, an expert on Mexican travel.
4. Cuban and Puerto Rican Christians celebrate the holiday by playing dominos with friends and family. They also traditionally cook entire pigs in a Caja China box over burning coals.
5. In Latin America, families often ring in Nochebuena after late-night Misa de Gallo Mass, which commemorates the birth of Jesus Christ. The name of the Mass translates to Mass of Roosters, and comes from an old tale about a rooster that crowed to herald the birth.
© Copyright IBTimes 2022. All rights reserved.
FOLLOW MORE IBT NEWS ON THE BELOW CHANNELS